To qualify for certain types of visas to Australia, including a Student visa, Skilled visa and some permanent visas, you will need to complete a prescribed English language test within a required timeframe, and achieve a specified minimum test result to meet the English language requirement (unless you are exempt).  The following English language tests are accepted for Australian migration law purposes:
International English Language Testing System (IELTS Academic or General Training​);
Test of English as a Foreign Language internet-based Test (TOEFL iBT);
Pearson Test of English Academic (PTE Academic);
Occupational English Test (OET); and
​Cambridge C1 Advanced test.
The IELTS is a popular option for many people around the world, and is used widely by those who are looking to migrate to Australia. It is recognised globally by employers, universities, schools and immigration bodies.
It tests your ability to listen, read, write and speak in English, and is graded on a scale of one to nine.
In this article, we take a closer look at the features of the IELTS, and provide some IELTS tips and tricks, including IELTS preparation tips and IELTS exam tips, to help you to prepare for, and perform your best on the day of the test.
Lets start our discussion by examining the features of the IELTS.
IELTS Test Features
There are two types of IELTS, being an Academic and General Training test. Both have the same Listening and Speaking tests, but different Reading and Writing tests.
The Listening, Reading and Writing sections of all IELTS tests are completed on the same day, with no breaks in between them.
The Speaking section can be completed up to a week before or after the other tests. The total test time is 2 hours and 45 minutes.
We now explore some IELTS tips and tricks, to help you to maximise your performance in the IELTS test.
IELTS Preparation Tips
Preparing for the test can be daunting. Its natural to feel nervous as you want to perform your best. The number one problem people have with the IELTS test is answering questions well under pressure. It is important to prepare for the test because the more you prepare, the less anxiety you will feel in the test, and the better you will perform. Here are some IELTS preparation tips that you can follow to perform your best in the test.
Sit A Practice Test
A good way to identify your stengths and weaknesses is to take a practice test. This can help you to identify any problem areas where you need added focus in your preparations. It also solidifies the aspects in which you do perform well and increases your confidence. If you are struggling to improve in the weak spots, you might consider an IELTS preparation course, which focuses on getting you exam-ready.
Taking a practice test will help you to develop your test technique. It should be taken under timed exam condition sessions. Review your answers and compare them with the model answers provided to identify areas of weakness so that you can work on improving them.
A practice test also enables you to understand and familiarise yourself with the test format, experience the types of tasks you will be asked to undertake.
Remember, you will take the Listening, Reading and Writing tests on the same day with no breaks in between, so it's important to practise under similar conditions.
When taking the tests, note that each test is presented over a number of web pages. Make sure you answer all the questions and complete the tasks on each page in the correct order.
IELTS official practice test
It is highly recommended that you complete a practice test before you take the actual test. IELTS offers an online marked practice test through its IELTS Progress Check, to give you an indication of your band score and provide feedback on areas for you to improve.
Understand The Test Stucture And Format
It is important to know what to expect, and so you should review the test content, types of questions and tasks that make up the test. Understanding the test pattern, structure and format is crucial in ensuring you perform your best.
Practice Under Exam Conditions
Understanding the pace of the test is important. You can become familiar with this by completing a practice test under exam conditions, by applying time limits to each test module. This is a good way to address timing pressure, which is one of the challenges of completing any exam, including the IELTS test.
But Don't Focus Only On IELTS
Remember, you are being tested on your English proficiency. This means that it is vital to practice and improve your English. Simply focusing on preparing for the IELTS test alone is not enough. Learning and improving your English is a process and it takes time. Give yourself at least 3-6 months to prepare for the IELTS test.
Listening Module Is Multi-faceted
It is important to understand how to follow a conversation to perform well in the listening module of the IELTS test. You will be played a series of recordings and you will be required to answer questions throughout the module. Concentrate and listen carefully as each recording will be played only once. This module can include completing sentences, summaries and forms, as well as multiple-choice questions. In answering these questions, you should have a good understanding of what type of information you need to provide, such as a number, name or address, for example.
Our IELTS tip is to read each question carefully. Also, it is a good idea to read the question before the recording starts. By doing this, you will have a head start on the content of the recording, making it easier to keep track and figure out the correct answer.
Reading Module Is Broad And Wide-ranging
The IELTS examines a wide range of reading skills. As such, you should practice a broad range of questions and also focus on timing. You will not have enough time to read and re-read the text, and therefore you should develop skills in skim reading and zeroing in on specific information to answer the question. In the reading module, you are required to provide short answers, match information, complete sentences, match headings or complete diagram labels.
Our IELTS tip is to read, read, read! By practicing your reading every day, with lots of different types of materials (newspaper, internet, advertising materials, etc.), you will improve your reading speed, which is critical to this component of the test.
Writing Module Tests Formatting Styles
The writing module is challenging for many IELTS test takers. To perform well, you need to identify and answer each question in the appropriate format style and use apprpriate language. In answering the questions in this module, you will be required to describe and explain data, and write an essay with the proper structure. Again, practice is crucial to ensure that you perform your best.
Our IELTS exam tip is to always use your own words and do not copy words from the question. Any words that are copied from the question will be ignored.
Speaking Module Assesses Your Use Of Spoken English
In this section of the IELTS test, you will be assessed on your ability to speak about a random topic given on a task card, as well as your pronunciation and fluency. You should practice answering questions when you don't know the answer. Remember, you are being tested on your English language proficiency, not on knowledge of the question topic.
In preparation for the Speaking test, ensure that you take the time to practise speaking English. You can practise with friends, at work and on the phone. You could also record yourself, and listen back to your responses to help you to improve.
There are no right or wrong answers in the Speaking test. The examiner will assess you on how well you can express your ideas and opinions.
It might help to imagine you are talking to a friend instead of an examiner. Also, keep in mind that you are being assessed on your use of English, not on your opinions.
You may also use the marking criteria to help you to prepare, as this will explain how you are being assessed.
Try to avoid repeating the words used in the examiner's question. Use your own words, to show the examiner your full ability.
Speak clearly and at a natural pace. If you speak too quickly, you may make mistakes or pronounce words incorrectly. The IELTS examiner won't penalise you for speaking with an accent, as long as you pronounce you words clearly and correctly.
Again, our top IELTS preparation tip is to practice, practice, practice! Speak English everywhere! It can also help to recording yourself (use your phone to do this) and then playing back to to see where you might improve.
Practice, Practice, Practice!
Our number one IELTS tip is to practice as much as you can in preparation for the test.
But not just by focusing on the test itself. At the end of the day, it is your English language proficiency that is being tested. And so you need to work on developing and improving your English alongside your IELTS test preparation. The best way to do this is to immerse yourself in the language. Read things that are of interest to you, such as magazines, books, online article and blogs.
Also, write something in English each day. You can do this by writing in a diary, an online blog or being involved in an online community such as a Facebook group in an area of interest to you.
Another learning strategy is to listen to native English speakers talking to one another and joining in the conversation if you can. Use a 'shadowing' technique, in which you repeat what someone has said in English, to help with pronunciation, intonation and stress. Find someone who can provide you with feedback and practice as often as you can. Remember, practice is the key to achieving success in the IELTS test, and our number one IELTS preparation tip.
Tips For IELTS Test Day
Here are some IELTS exam tips for you to perform your best on the day of your IELTS test.
Be Prepared
Check that you have the correct date and time of your test and allow plenty of time to travel to the test centre. Note that if you arrive late, you may not be allowed to take the test.
Have the right identification documents with you. You will need the correct ID to be admitted to the test.
IELTS staff will also take a photograph of you before you sit the test. This photo will be used on your Test Report Form.
Relax
Try to stay calm at the test centre. Taking some deep breaths may help to calm you if you feel anxious.
Focus on the questions and complete them calmly. Our IELTS tip is not to rush your answers, work through them calmly and methodically.
Ensure that you read the IELTS rules and regulations before the test day. These are contained in the IELTS application form. Ask questions if anything is unclear.
Follow the instructions
Switch off your mobile phone and any other electronic devices. All personal belongings must be left outside the test room.
The Listening, Reading and Writing tests take 2 hours 40 minutes and there are no breaks between each section of the test.
Make sure you are prepared and have something to eat and drink beforehand. You will not be allowed to take food into the test room. You will only be allowed to take a drink in a transparent bottle.
Listen to the supervisor carefully and follow the test day instructions.
When you get your test papers, read the instructions on the cover page first before writing anything.
Read each question properly.
Follow all instructions carefully and note that in the Writing parts of the test, you will be required to write a specific number of words.
Keep an eye on the time and check it periodically so that you can attempt all of the questions. Some questions have suggested time limits for you to follow.
The Listening, Reading and Writing tests have a number of sections. Our IELTS exam tip is to make sure you allow enough time for each section. Time management is important.
When it's time to take the Listening test, check that you can hear the recording clearly. If you can't, raise your hand and inform the invigilator.
After the Listening section, you will have 10 minutes to fill in the answer sheet. However, you will not have 10 minutes after the Reading section, so be sure to write your answers on your answer sheet when completing each section.
Get More Information
For more IELTS tips, we recommend that you refer to the following resources on the IELTS website:
You can also access the following IELTS preparation resources:
IELTS – IELTS practice materials
IELTS – Take IELTS – Prepare for IELTS – IELTS preparation courses
Subscribe to our newsletter for regular updates and additional information.
Contact us to book a no-obligation consultation to find out more about applying for a visa to Australia, and the requirements you will need to meet, which may include an IELTS test. Let us share more helpful IELTS tips and tricks with you!
* * * * * * * * * * * *
Australia's migration laws are complex, and each case is different. We recommend that you seek professional advice if you are interested in applying for a visa to Australia, as being fully informed will give you the best chance of achieving a successful outcome on your case. A migration professional can help you to do this.
For up to date advice on applying for a visa to Australia, including eligiblity requirements, and further IELTS tips and tricks, book your confidential consultation with a migration agent in Adelaide. PAX Migration Australia is a leading immigration service providing advice on visas to Australia.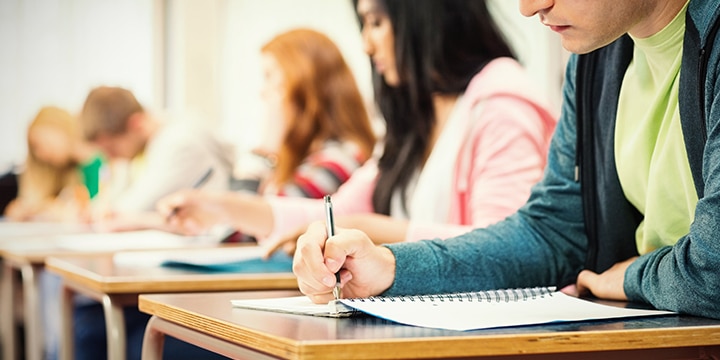 Sources/Links:
IELTS – For Test Takers – Test format
IELTS – For Test Takers – How to prepare – IELTS Progress Check
IELTS – For Test Takers – On test day
IELTS – Articles – Category – IELTS – Tips
British Council – Indonesia Foundation – Learn English – English Tips
IELTS – Take IELTS – Prepare For IELTS
IELTS – Take IELTS – Test day advice