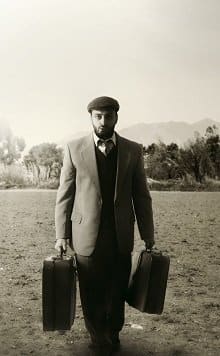 PAX Migration Australia is a multi-service migration company founded by Christina Katsouri-Paxinos. You can learn more about her in her profile below. She built this company for two types of clients - Migrants and Employers.
For Migrants: we are here to provide you with the services you need to effectively migrate to Australia, including visa applications and appeals.
For Employers: we are here to enable your business to employ foreign labour and improve your productivity.
Our company leverages over 50 years of experience providing expert immigration advice to migrants and employers in Australia. We invest heavily in professional development to ensure our technical skills are at the highest level. We consider ourselves leaders in the Migration profession and are committed to best practice ethics and technical excellence.
---
The PAX Guarantee
At PAX Migration Australia we keep our promises
We will develop the right strategy, first time
We pride ourselves on our technical skills and leadership in the migration agent industry. Therefore, our clients can have confidence they are in safe hands.
We will protect your confidentiality and privacy
We take your privacy very seriously. We store all information in a safe and secure environment. We are also bound by the migration agent code of conduct.
We will keep you informed throughout the process
We will keep you updated on any applications in progress, we will provide regular updates, as well as always be here to answer any of your questions at any stage.
We will make the process as easy as possible for you
We will handle as much as we can without needing you to be involved so you don't feel overwhelmed by the migration process.
We will be transparent about our fees
You will know how much our services will cost up front, and exactly what you will receive for your fee.
What Drives Us
Migration is at the heart of our lives.
Whether through the lived experience of being part of our migrant families, or through our professional relationships with migrants themselves and the businesses that employ them, we understand what migration is all about, from both points of view. Every day we are proud to play such a significant role in realising people's migration ambitions and creating value for our business clients. Our migration agents and immigration agents are highly motivated here at PAX and will go well beyond facilitation of the successful migration process.
Global migration is all about creating win-win situations.
Migration policy is all about creating an arrangement that benefits two parties- the migrant and the nation. We are proud to facilitate global trade and free movement because we know immigration enriches all involved. Our clients have come to expect the highest level of professional service, cutting edge advice and a never say die work ethic that means our migration agents work harder than anyone else to make sure our clients get the results they want. Our values are the foundation of our firm- Excellence, Integrity and Accountability.