Why use a migration agent, migration consultant or migration lawyer?
A question that is often asked by people who are considering applying for a visa to Australia is whether they should seek assistance from a professional, or whether they should 'go it alone' and prepare and lodge their application on their own behalf.
For some of the more simple and straightforward applications that generally involve less onerous requirements, such as, an Electronic Travel Authority (ETA) or first year Working Holiday Maker (WHM) visa, expert advice may not be necessary (second and third year WHM visas can be more tricky as you need to both understand, and be able to demonstrate that, you have completed certain work to be eligible, in which case engaging a professional may be something for you to consider).
It is important to be aware, however, that in some instances, an application that may, on the face of it, appear to be relatively straightforward can, in practice, be a lot more complex. An example of this is a visitor or student visa, which are both typically viewed as being simple applications but, in actual fact, they require a good level of understanding of some quite complicated visa requirements and how they apply to individual cases.
A visitor visa, for instance, is only a relatively short-term visa to visit Australia (which is designed for travellers seeking a holiday, or to see family and friends in Australia), so how hard can it be?
It can actually get quite tricky. To demonstrate, one aspect of a visitor visa is to prove that you have a genuine intention to stay temporarily in Australia for the purpose for which the visa is granted. This is called the Genuine Temporary Stay (GTS) requirement. To improve your chances of a successful outcome on your application, you need to know exactly what the Department of Home Affairs ('the Department') is looking for in this regard, which requires you to formulate a persuasive argument, and provide strong documentary evidence in support of your claims. See our article on common reasons for visitor visas to be refused to see just how complex this can be.
Similarly, a student visa is designed for applicants to study in Australia. All you need is to select a course that you like and apply, right? Well, not exactly. Among the visa grant requirements, you need to demonstrate why you are seeking to complete the course selected, by considering factors such as the value of the course to your future. In assessing this criterion, the Department will assess whether your selected course is relevant and appropriate to your current employment and education background, as well as to your future employment or career prospects. This is only one small aspect of the Genuine Temporary Entrant (GTE) requirement, which needs to be satisfied in order to meet student visa grant criteria.
These are just two examples of the types of issues you can expect to be dealing with as part of the visa application process, and this concerns only a temporary visa application. Things can get a lot more complicated when it comes to permanent residence visas, such as skilled, parent and partner visas, where expert advice becomes even more important. Permanent residence visa applications are typically more complex and deal with a raft of issues in relation to your employment, qualifications, family relationships, etc (depending on which visa subclass you apply for).
This requires a good level of understanding of how the requirements apply to individual cases, which professionals in the migration field are well-equipped to provide, based on their training, qualifications, experience and industry knowledge. Migration is a fast-moving field, with frequent changes made to the Migration Act and Regulations. If you are embarking on this process, the best way to maximise your chance of visa approval is to be fully across all new developments as they arise, in addition to those which currently apply. Otherwise, you risk missing important elements and with that, face the increased possibility that your application may be refused (which gives rise to its own set of challenges).
PAX Migration Australia, a migration agent in Adelaide, will know exactly what you need to do to improve your chances of a successful outcome, guiding you through the valid visa lodgement and grant requirements, and how best approach to them when preparing your own application. They know the 'in's and out's' of the process and requirements, an invaluable skill which is acquired through training and experience. A professional also has access to important additional information, such as immigration policy, which is not publicly available. This is an example of a crucial information source which gives us an indication of how the Department is likely to apply the legislation and regulations as it processes each application (be aware that policy is not legally binding on the Department, but is nevertheless an important information source for professionals).
Additionally, migration experts are equipped with legal research and writing skills, which can be vital for some applications where written submissions are required. They will review case law and other important sources of information to prepare a persuasive written submission, presenting an argument as to why and how you meet the relevant visa requirements, along with documentary evidence in support of these claims. Most people preparing their own applications would be unlikely to be aware of when a submission would be required and/or beneficial to their application, and as a result, may potentially not be giving themselves the best chance of a successful outcome. Contact PAX Migration Australia, a migration agent in Adelaide, today, to get the help you need to prepare your visa application to the highest standard.
Who can help you with your application? Do you need a lawyer?
There are two types of migration experts who can assist you with your visa application in Australia; a Registered Migration Agent (RMA), also sometimes called a migration consultant, or a migration lawyer.
What is the difference between a migration agent or consultant, and a migration lawyer?
A migration agent is skilled in all aspects of migration law and is subject to a number of obligations as a condition of their registration with the Office of the Migration Agents Registration Authority (OMARA). This includes complying with an industry Code of Conduct and maintaining their professional education and knowledge with Continuing Professional Education (CPE) requirements.
A migration agent can legally provide immigration assistance in Australia, to assist with a visa application or other visa matter by:
preparing, or helping to prepare, a visa application or other document;
advising about a visa application or visa matter;
preparing for proceedings before a court or review authority in relation to a visa application or visa matter; and
representing in proceedings before a court or review authority in relation to a visa application or visa matter.
Alternatively, you can seek the services of a migration lawyer, who may assist you with your application. A lawyer is a trained professional who can also offer you legal advice and assistance (which may arise if, for example, your application is refused, and you seek to appeal the decision in a judicial court). Migration agents are not qualified to provide you with legal assistance. However, they can assist you to prepare an appeal to the Administrative Appeals Tribunal (AAT) if your application is refused.
How else can a migration agent or migration lawyer help?
If you seek the services of a professional, the first step is normally to conduct an initial migration assessment, which involves having a conversation (face-to-face or remotely via online means) to understand what you are seeking to achieve. The migration agent or migration lawyer will review your personal situation (e.g. employment history, family relationships, qualifications, etc – depending on what type of visa you are seeking to apply for) to assess which visa options may be available to you.
Develop a plan
A migration agent can develop a roadmap/plan, setting out the steps you can take to get to where you want to go, based on their assessment of your circumstances. For example, you may start with a student visa, with a longer-term goal of achieving permanent residence in Australia. A migration agent can formulate a step-by-step plan that you can follow to achieve this (based on the migration requirements as they apply today. Be aware that these can change at any time, which may require you to reassess and adjust your plan in the future).
This part of the process usually involves answering lots of questions, and may involve filling out a questionnaire. The information you supply will enable the migration agent to develop a good understanding of your circumstances, and provide you with the best advice, tailored to meet your goals and needs.
Following your consultation, the migration agent will send to you an agreement for services, which will include a detailed breakdown of the services they propose to offer, and the cost of each of these (which will be itemised) so that you know exactly what is involved. If you wish to proceed and engage their services, you must return your signed agreement for the process to commence.
It is important to be aware that while a migration agent can recommend a suitable option to you, they cannot guarantee that your application will be successful.
Prepare and lodge your application
Once the engagement commences, the migration agent will ask you for documents and further information, as required. They will use this to prepare your application, and any associated documents and/or other non-visa applications (such as a skills assessment for a skilled visa).
When complete and you are happy to proceed, the migration agent will lodge your application as decision-ready with the Department, which means all required information and documents are provided to enable a decision to be made in the first instance, thereby reducing the chances of unnecessary processing delays.
A migration agent can also contact the Department and other organisations associated with your application to discuss, or ask questions, about your application on your behalf.
If you are looking to save costs, but still want some expert help with your application, you may possibly consider a mix of advice and then prepare the application on your own behalf. So, for example, you might engage a professional to conduct a migration assessment for you, so that you know what the recommended course of action is. You can then use this information to prepare and lodge your application.
Another option may be to prepare your application and have an migration agent or migration lawyer review it before you lodge with the Department (a service which some professionals offer). Find what works best for you.
Why use PAX Migration Australia?
Because we know our stuff! We have been in the migration industry a long time and have helped hundreds of clients successfully achieve their migration goals. See what our clients have had to see about us in reviews and testimonials they have provided on our website.
Contact us
We offer face-to-face consultations in our office at:
Level 30, Westpac House
91 King William Street
Adelaide SA 5000
This is an ideal way to gather as much information as we can about you, and also allows you to ask any questions you may have. If you have any questions after your consultation, contact us and we will be more than happy to help.
Telephone and Skype consultations are also available.
More about us
You can read more about who we are, our team members, the PAX Guarantee and what drives us, as well as access a link to the types of services we offer, here.
And for more about how we can help, click here.
More details about our services for visa applications can also be found here.
Get More Information
For further information on engaging a migration consultant in Adelaide or migration lawyer in Adelaide, please see the following articles:
Selecting a migration agent in Australia
Should I use a migration agent or immigration lawyer for my application?
Subscribe to our newsletter for regular updates and additional information.
Give yourself peace of mind and contact us to book a no-obligation consultation for your visa.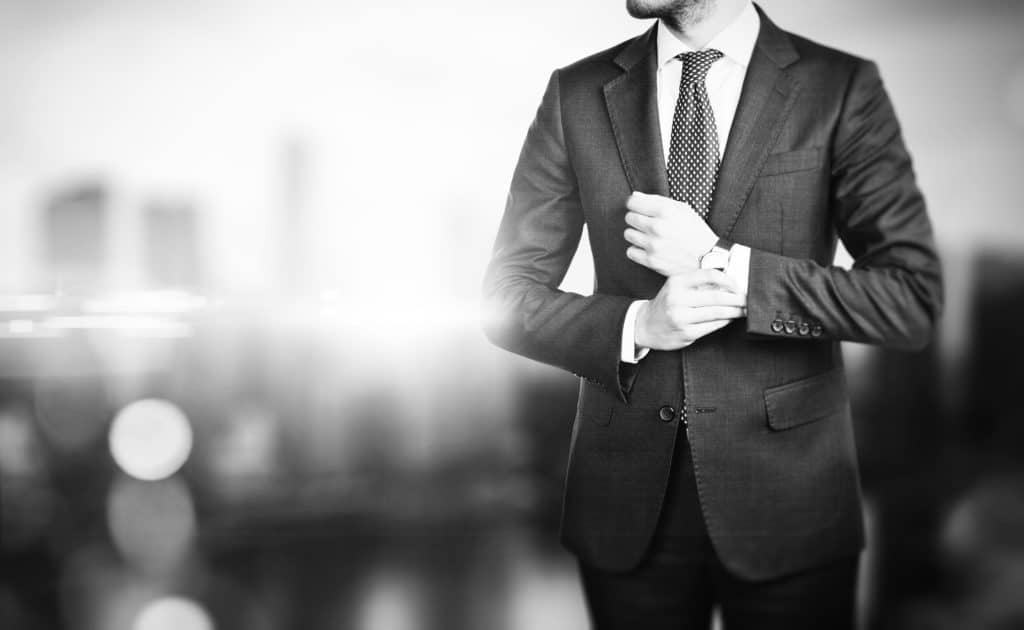 Sources/Links:
Australian Government – Department of Home Affairs – OMARA
Australian Government – Department of Home Affairs – OMARA – Get help with a visa – Help from registered migration agents – How registered migration agents can help
https://www.mara.gov.au/get-help-with-a-visa/help-from-registered-agents/how-registered-agents-can-help