The Federal Government has made it clear over recent years that it intends to 'strengthen' (i.e. toughen) partner visa rules. It aims to prevent situations arising where the visa system is used for non-genuine purposes. An example of this occurred in a very public display of a group of criminals that had attempted to defraud the Commonwealth with fake partner visa scams.
The Department is well aware of the risks inherent within the partner visa program and seeks to crack down on the ease with which fraudsters seek to exploit our longstanding visa program for Australians to obtain visas for their partners. The Australia partner visa changes, if enacted, would affect partner visa sponsorship dramatically.
What Partner Visa Changes Have Been Proposed?
On 28 November 2018, both houses of Federal Parliament passed a bill that would have a massive impact on Australians who seek to obtain visas for their partners and result in significant changes to partner visa Australia. The Migration Amendment (Family Violence and Other Measures) Bill 2016 sounds reasonable enough if you consider some of the aspects it seeks to address. One of these aspects is designed to prevent Australians from being approved as a sponsor for a partner visa where they have committed serious offences, especially those involving violence.
But also embedded into the legislation are a raft of other changes that would have a major impact on all partner visa applicants. Some of the other key partner visa changes Australia would:
separate sponsorship assessment from the visa application process;
require the approval of persons as family sponsors before any relevant visa applications are made;
impose statutory obligations on persons who are, or are approved as family sponsors, and provide for enforceable sanctions if such obligations are not satisfied;
allow the Minister to refuse a sponsorship application and cancel and/or bar a family sponsor where inappropriate use of the program or serious offences are detected (especially those involving violence); and
improve the sharing of personal information between parties to the application and the program more generally.
What Could Be The Potential Implications Of These Changes?
The first and second points are the critical aspects that would have major ramifications for all partner visa applicants. By separating and making obtaining sponsorship approval a prerequisite, we would no longer have control over the application date for a partner visa application. Applicants would instead need to wait until the sponsorship is approved before they could lodge their visa application.
But what happens if you are in Australia and your visa is expiring in a week? Or a month? Or 2 months? What happens if the Department takes longer to process the partner sponsor application than the visa validity period you have remaining?
We have seen this movie before and it doesn't end well. If such Australia partner visa changes were to be enacted, what would likely happen is that initially, sponsorship applications would be dealt with reasonably quickly. Perhaps a few weeks or so. But eventually, and this would happen sooner for certain cohorts of applicants, the process would significantly stretch out, just as it has for every other program that has been implemented.
As a result of such proposed changes to partner visa Australia, we are likely going to see many people forced to either lodge a new visitor, or other type of visa application onshore, while awaiting the sponsorship application, or leave Australia and be forced to lodge offshore, unless they can obtain a new visa to re-enter Australia (visitor visas may not be granted readily when a sponsorship application is in place in preparation for an onshore partner visa).
The onshore partner visa cohort often do not have the luxury of a great deal of time – student, visitor, working holiday or other visas are about to expire and the partner visa needs to be lodged, usually within weeks. Planning ahead was always a wise thing to do, but given the anticipated changes to partner visa Australia, it is now even more critical.
What You Need To Consider
If you are planning to lodge a partner visa application in Australia, careful planning is required. Assessing your eligibility for a sponsorship approval, and then lodging that application correctly and decision-ready well ahead of time will be imperative to protect your right to remain in Australia as a partner visa applicant.
If, for some reason, sponsorship approval takes too long, a new onshore visa application will need to be thought through. This is where planning ahead can really help. As it is imperative that any new visa (such as a visitor visa) is approved, since a refusal of that next visa will result in the applicant almost certainly being required to demonstrate compelling reasons to waive what is known as 'schedule 3' requirements. Compelling reasons are a high bar and not present in most cases (generally they are looking for the impact on Australian children, serious health/accident, administrative malpractice or some other serious issue beyond control).
What Has Happened Since The Bill Was Passed By Parliament?
The bill has been passed but is now awaiting royal assent and proclamation. It could therefore be implemented at almost any time in the near future, and likely without any warning. We continue to anticipate that these measures could be introduced in the future, however we have no indication at this stage of when this might be.
There have, however, been partner visa changes Australia made since. These include the following.
New English Language Test
In its Federal Budget, which was delivered on 6 October 2020, the Government announced that it would be introducing a new requirement for partner visa applicants and their permanent resident sponsors to have functional English, or to demonstrate that they have made reasonable efforts to learn English.
Exemptions would apply to passport holders from the USA, Canada, UK, NZ and Ireland, and to those who can demonstrate education in English.
The changes would also not apply to relationships which are classified as 'long-term,' meaning that at the time of lodgement of the first stage application, the applicant and their Australian partner have been in a married or de facto relationship for at least 3 years (or 2 years if there is a dependent child). In both cases, the permanent visa is granted immediately.
These changes are expected to be implemented from late 2021 and will apply at the time of permanent visa grant (the second stage, usually after two years following lodgement of the visa application).
Onshore Visa Grant Due To COVID-19
An exemption has be introduced for the onshore grant of the Subclass 309 Partner visa and Subclass 300 Prospective Marriage visa for applicants who are in Australia and who cannot travel offshore to be granted their visa as a result of COVID-19 travel restrictions.
This change to the visa grant requirements, which is temporary, commenced on 27 February 2021.
As a result of this change, if you applied for a Partner or Prospective Marriage visa offshore before the end of the COVID-19 concession period, but you are in Australia during that period, you can be granted the relevant visa onshore if you meet all other visa requirements.
The start date for the concession period is 1 February 2020, with an end date yet to be announced.
Get More Information About The Changes
We recommend that you refer you to our Partner Visa Changes article, for a further detailed discussion of the above proposed changes, how they may impact affected visa applicants, other changes that have since been implemented to the Partner and Prospective Marriage Visa programs and how a registered migration agent can assist you with your application.
Given the highly complex nature of the migration laws and regulations and the changing environment, this means new rules could be enacted at any time. It is now, therefore, more important than ever to obtain expert advice, to ensure your partner visa rights are protected. Contact us today to book your consultation.
Get More Information About The Partner And Prospective Marriage Visa
We have prepared a series of articles to provide further information about the partner and prospective marriage visa program and how it operates. Please see the links below for more information.
Partner Visa Sponsor Requirements
Prospective Marriage Visa Subclass 300
What are the requirements for a spouse visa in Australia
Can a man get Australian PR if his wife is Australian
How to bring your wife to Australia on a genuine partner visa
Top 5 reasons why partner visas are refused
How to be approved as a partner visa sponsor?
Bridging visas for partner visa applicants
What evidence should I provide?
Special rules for de facto partners
What case officers look for in a partner visa application?
Overview – Partner Visa Australia
Are you eligible to apply for a de facto partner visa in Australia
Overview of Onshore Australian Partner Visa Schedule 3
Why partner visa applications are so tough
A Detailed Guide on De Facto Visa Application
Register your de facto relationship in South Australia
Prospective Marriage Visa (subclass 300)
* * * * * * * * * * * *
In conclusion, we note that the above discussion provides an overview of the Australia partner visa changes that have been proposed, implemented, and which are further anticipated. Australia's migrations laws are complex, and each case is different. We recommend that you seek professional advice before you proceed with applying for a partner visa to Australia, as being fully informed about the process and requirements that apply will give you the best chance of achieving a successful outcome on your application, and thus lessen the chance that it will be refused. A migration professional can help you to do this. Start off on the right foot by contacting PAX Migration Australia today.
For up-to-date advice on the the partner visa changes and how you can apply, book your confidential consultation with a migration agent in Adelaide. PAX Migration Australia is a leading immigration advice service based in Adelaide.
Get More Information
Subscribe to our newsletter for regular updates and additional information.
Contact us to book a no-obligation consultation to learn more about the Australia partner visa changes, and to find out more about applying for a partner visa.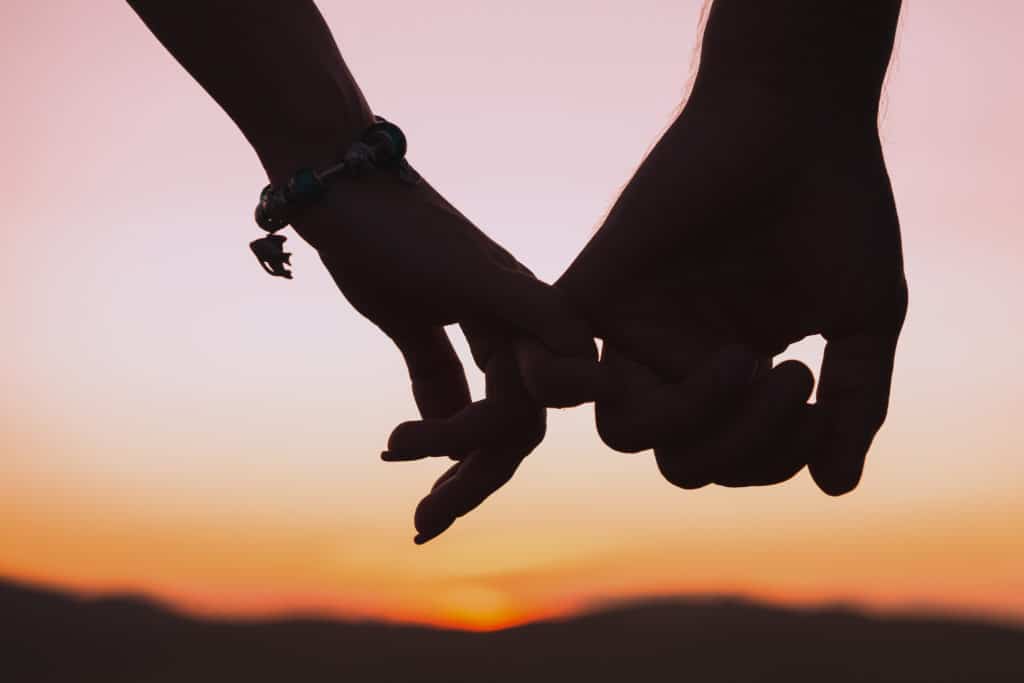 Sources/Links:
Parliament of Australia – Parliamentary business – Bills and legislation – Browse bills digests – Bills digests alphabetical index 2016-17 – Migration Amendment (Family Violence and Other Measures) Bill 2016 – Bills Digest no. 21, 2016–17 – Elibritt Karlsen and Moira Coombs – Law and Bills Digest Section – 11 October 2016
https://www.aph.gov.au/Parliamentary_Business/Bills_Legislation/bd/bd1617a/17bd021
Australian Government – The Hon Alan Tudge MP – Former Acting Minister for Immigration, Citizenship, Migrant Services and Multicultural Affairs – Tuesday, 06 October 2020 – Securing and Uniting Australia as part of the Government's economic recovery plan – Joint media release with Minister Dutton
https://minister.homeaffairs.gov.au/alantudge/Pages/Securing-and-Uniting-Australia-as-part-of-the-Government%E2%80%99s-economic-recovery-plan-.aspx