The Federal Government has, since 2016, slated changes to the Partner visa process, by seeking to introduce a sponsorship framework for the sponsored family visa program. The Migration Amendment (Family Violence and Other Measures) Bill 2016 was introduced into Parliament by the Honourable Peter Dutton on 16 March 2016.
These partner visa changes, if implemented, would have a significant impact on the partner visa application process and affect the ability of potential applicants to lodge a partner visa application.
What Changes Was The Government Seeking To Make?
The purpose of the Bill was to amend the Migration Act 1958 to establish a sponsorship framework for the sponsored family visa program, in order to:
separate sponsorship assessment from the visa application process;
require the approval of persons as family sponsors before any relevant visa applications are made;
impose statutory obligations on persons who are or were approved as family sponsors and provide for enforceable sanctions if such obligations are not satisfied;
allow the Minister to refuse a sponsorship application and cancel and/or bar a family sponsor where inappropriate use of the program or serious offences are detected, especially those involving violence; and
improve the sharing of personal information between parties to the application and the program more generally.
The Bill deals with a number of aspects concerning the partner visa process.
One element is in effect framed around the premise that the current family sponsorship visa system has little focus on the character of the sponsor, or the responsibility that attaches to their sponsorship.
The Bill acknowledges that sponsorship is a fundamental aspect of the partner visa migration program. As part of this process, the sponsor must undertake to ensure that the visa applicant is supported during their initial settlement in Australia, and therefore does not become a burden on the Australian community.
Prospective sponsors are required to provide undertakings that they will assist the visa applicant, to the extent necessary, financially and in relation to accommodation, for two years from the date of grant of the visa, or from the applicant's first entry into Australia as the holder of the visa. The Bill claims, however, that these undertakings are essentially unenforceable as there are no consequences for non-compliance.
Another point is that the applicant is required to undergo a full character check. In contrast, the prospective sponsor is only required to provide a police check where a minor child is included in the application. Concerns emerge in this respect where an Australian with a history of violence can sponsor a non-citizen without being required to disclose relevant details of their history.
In relation to the partner visa application process, there is currently no separation in the regulatory provisions under which the prospective sponsor must apply, and receive approval to sponsor the visa applicant.
But rather, the prospective sponsor must simply make a sponsorship application by completing a sponsorship application form. This form is lodged with the Department of Home Affairs (the Department), together with the partner visa application.
This means that the sponsorship approval is made as part of the visa approval process, thereby essentially treating the sponsor and the visa applicant as joint parties to the same application.'
In this way, the proposed Bill sought to address the above identified integrity shortcomings in the current partner visa program.
How Would These Changes Impact The Partner Visa Application?
The abovementioned partner visa sponsorship changes, if implemented, would have a significant effect on the current partner visa application process. They would impose stricter sponsorship requirements, with sponsors requiring approval of their application before the visa applicant is permitted to lodge the partner visa application; and introduce a stricter sponsor approval process.
Potentially, this could lead to an even longer Australian partner visa processing time than is currently the case (depending on how long adding this extra step to approve the sponsorship application could take).
What Would This Mean For Potential Partner Visa Applicants?
New sponsorship application to be approved prior to lodging Partner Visa;
New character requirements for all sponsors (police clearances/criminal history checks);
Detailed information on Immigration history;
Financial information confirming ability to support the partner and any dependent children; and
Additional checks, sponsorship obligations and enforceable measures to be introduced.
How Would This Affect Onshore Applications?
This proposed separation of the sponsorship and visa application process would lead to a delay in the lodgement of the partner visa application and potentially, result in an extended Australian partner visa processing time.
No information has been provided to date concerning how long it would take to approve a partner sponsorship under this new process. The problem here is that the visa applicant will need to ensure that they hold a valid visa until at least the date of sponsorship approval. Currently, as the visa applicant can lodge their application at the same time as the sponsor, their current visa can essentially expire earlier than would be the case under the proposed changes.
To demonstrate this point, take the example of a prospective visa applicant, whose current student visa is due to expire in June. This means they have until June to lodge a partner visa application onshore, as a lawful non-citizen.
As a result of these proposed partner visa sponsorship changes, the visa applicant would need to carefully plan to ensure that their current visa remains valid until their proposed sponsor receives approval by the Department. What if this approval comes through post-June? What does this mean for the visa applicant? Well, they would become an unlawful non-citizen, and the significant consequences that would follow.
If the visa applicant is caught by these changes and they have another visa that is about to expire before their partner's sponsorship is approved, then they will need to have a backup plan to extend their stay in Australia.
This means you would need to begin the partner visa process as soon as you become eligible, to ensure that you have enough time remaining on your current visa. There will inevitably be situations, however, where this is not possible, i.e. there will not be sufficient time left to run on your existing visa to cover you for the period you await sponsorship approval. In such a situation, you would need to potentially apply for a new visa to allow you to extend your stay in Australia, and remain onshore as you await sponsorship processing and approval, or you would need to depart Australia, and either lodge the partner visa application from offshore, or apply for another temporary visa, such as a tourist visa, to allow you to return to Australia to await processing of the partner sponsorship application.
It may be more complicated, and risky, to apply for another visa to temporarily enter Australia. If you were to apply for a Visitor visa, for example, demonstrating the genuine temporary entrant requirement could be difficult if you seek to enter Australia for the abovementioned purpose. Also, what happens if your visitor visa application is refused? Could this have implications for a future application for a visa to Australia.
Visa applicants will need to be mindful of their current visa expiry date, and the estimated  processing time to obtain a Sponsorship approval prior to being eligible to lodge a Partner Visa application.  The Australian partner visa processing time may therefore become far lengthier before an application can be made. This would have the effect of extending the entire application process, which is already considerably long.
Applicants would need to plan their application well in advance to give them time for this additional step. This will avoid unnecessary visa refusals and costly Tribunal appeals due to applying for a partner visa after the expiry of a previous visa.
Another possible consequence of these changes could be that the already high partner visa application costs could increase further if the sponsorship application is treated separately as a stand-alone application.
What Has Happened Since These Changes Were Announced?
The abovementioned partner visa sponsorship changes have not be implemented to date. They have remained on the Government's legislative agenda since they were first introduced in 2016, however have not yet been enacted. We continue to anticipate that these measures could be introduced in the future, however we have no indication at this stage of when this might be.
It is also important to be aware that the Government has introduced similar application requirements for the Subclass 870 Temporary Sponsored Parent visa, which commenced on 17 April 2019, requiring the sponsor to be approved before the visa application can be lodged. This new separate sponsorship framework has therefore now been implemented, first applying to the subclass 870 visa. 
In addition, the sponsorship requirements that apply to the subclass 870 visa sponsor include:
being liable for any outstanding public health debts incurred by the parent before they depart Australia, or are granted a permanent visa;
must support their sponsored parents financially and provide accommodation;
must keep and provide records when requested;
must notify the Department when certain events occur for example, if the sponsor is charged or convicted of an offence; becomes subject to an AVO; or incurs a debt to the Commonwealth;
prior to sponsorship approval, must agree to disclose the sponsor's criminal or family violence history or conviction to the sponsored parent; and
agree to the sharing of information with other Commonwealth and State and Territory agencies.
This framework has therefore already been implemented within the visa system, which means there is every possibility it could also be introduced for partner visas at some stage in the future.
In order for such arrangements to apply to the partner visa program, further regulations and system changes would be required to implement this new framework. There is currently no announced timeframe for this new sponsorship framework to be extended to other family visas, including the partner visa program. This means that the existing arrangements as they currently stand, will continue to apply to partner visas until further developments or announcements are made.
What Does This Mean For You?
It might be easy to assume that just because these slated changes to the partner visa program have not yet be implemented, despite the fact that they have been anticipated for a number of years and still no changes have been made. But it would be a risky move to discount the possibility that these changes could be enacted at a future date.
Given that this issue has been widely discussed and anticipated since it first emerged in 2016, it is prudent for potential partner visa applicants to be prepared for this to eventuate at some stage, and not wait until they are actually implemented. As discussed above, the overall partner visa application and approval process will, in effect be harder than is currently the case.
Our advice to potential partner visa applicants would be to move ahead and apply for a partner visa as soon as you become eligible. Don't risk the possibility of being caught out by these potential changes, which could come at any time.
How Can A Registered Migration Agent Help You?
Don't be a victim of these proposed changes; contact PAX Migration Australia now to discuss your circumstances and take advantage of the existing regulations, and consider lodging your application as soon as possible.
The key aspect to be mindful of is that careful planning is required. Although it is always the case that you need to have a good understanding of the laws and regulations, you also need to anticipate any potential changes that could be coming.
The team of professionals at PAX Migration Australia have the knowledge, skills and qualifications to advise you on your options, and formulate a partner visa pathway to help you to achieve your migration goals in Australia.
As part of the service, your registered migration agent will provide you with tailored advice that is prepared specifically for you, based on your individual situation, your goals and needs. Contact PAX Migration Australia to explore your options for a partner visa today, and avoid being caught out by changes that could be implemented at any time.
Why Choose PAX Migration Australia?
To learn more about why you should consider speaking with PAX Migration Australia, reviews and testimonials from our clients about what they think about us, and why obtaining professional assistance and advice from a migration agent can be beneficial in achieving a positive outcome on your migration matter, please refer to the following articles:
Selecting a migration agent in Australia
Should I use a migration agent or immigration lawyer for my application?
Migration Agent Aberfoyle Park
For more information on what you can expect from PAX Migration Australia when you engage our services, including the process involved, please refer to the following articles:
Migration Agent Kensington Park 
To find out if you are eligible, contact us on 08 7226 2225 or mail@paxmigration.com.au and book a consultation for personal advice specific to your circumstances.
Have Any Other Partner Visa Changes Been Made?
Yes, there have been other changes and announcements made to amend the operation of the partner visa program, as outlined below.
New English Language Test Announced For Partner Visas
As part of the Budget, which the Government delivered on 6 October 2020, it announced that it will be introducing a new requirement for partner visa applicants and their permanent resident sponsors to have functional English, or to demonstrate that they have made reasonable efforts to learn English.
One way this can be demonstrated is by completing 500 hours of free English language classes through the Adult Migration English Program (AMEP). The Government has since removed the previous limitations on migrants' access to free English language classes under this program, allowing access to as many hours as needed to achieve vocational English.
Exemptions will be available to those holding a USA, Canada, UK, NZ or Irish passport and to those who can demonstrate education in English.
The changes will also not apply to relationships defined as 'long-term,' which means at the time of lodgement of the first stage application, the applicant and their Australian partner have been in a married or de facto relationship for at least 3 years (or 2 years if there is a dependent child). In both cases, the permanent visa is granted immediately.
These changes will be implemented from late 2021 and will apply at the time of grant of the permanent visa (i.e. the second stage, usually after two years following lodgement of the visa application).
At this stage, indications are that it will be a very basic English test, and at a much lower standard than that required to qualify for a skilled visa. Additionally, as this requirement will only apply at the second stage of application processing, it will not delay stage one processing and thereby not affect the ability of couples being united.
You can read more about this announcement in the media release, dated 6 October 2020, by Former Acting Minister for Immigration, Citizenship, Migrant Services and Multicultural Affairs, The Hon Alan Tudge MP.
2020-21 Migration Program Planning Levels Increase For Partner Visas
The Department has released the Migration Program Planning Levels for 2020-21. The good news for partner visa applicants is an increase in the partner visa planning level, which makes up most of the Family stream. 72,300 places have been allocated to the partner visa for the current migration program, out of a total of 77,300 in the family stream.
This increase in the planned partner visa intake is almost double the amount of partner visas granted in the 2019-20 migration program year (which then comprised 88.5% of the overall family stream visas granted in that year).
The planned increased intake in the current year should reduce the current backlog of applications awaiting processing, and therefor reduce the current lengthy processing wait times.
Onshore Visa Grants Due To COVID-19 Travel Restrictions
An exemption has be introduced to allow for the onshore grant of the Subclass 309 Partner visa and Subclass 300 Prospective Marriage visa for applicants who are in Australia and are not able to travel offshore to be granted their visa due to COVID-19 travel restrictions.
This temporary change to the visa grant requirements commenced on 27 February 2021.
This means that If you applied for a Partner or Prospective Marriage visa outside Australia before the end of the COVID-19 concession period, but you are in Australia during this period, you can be granted the relevant visa onshore if you meet all other visa requirements.
Applicants who is outside Australia and who meets the normal visa grant requirements will be able to be granted the visa offshore, in accordance with the current process.
The COVID-19 concession period commenced on 1 February 2020 and is a temporary arrangement. An end date is yet to be announced.
Applicants who come to Australia after the end of the COVID-19 concession period will not be able to be granted their visa whilst they are onshore, in line with the usual requirements.
Changes to Prospective Marriage Visa due to COVID-19 travel restrictions
Extension To Visa Period
The Migration Regulations have been amended to extend the period during which Prospective Marriage Visa holders are permitted to travel to, enter and remain in Australia.
This change has been made to address the impact of COVID-19 travel restrictions.
In ordinary circumstances, holders of the Subclass 300 Prospective Marriage Visa can travel to, enter and remain in Australia for 9 months from the date of visa grant.
Under these changes, the visa holder is permitted to travel to, enter and remain in Australia until 31 March 2022 if:
– the visa was in effect at any time during the period from 6 October 2020 to 10 December 2020; and
– the holder was outside Australia on 10 December 2020.
Visa Application Charge Refund
A new legislative instrument has been introduced to specify circumstances in which refunds of the first instalment of the Visa Application Charge (VAC) will apply.
This instrument commenced on 27 February 2021.
It applies to visa holders and former visa holders who have been impacted due to COVID-19 pandemic travel restrictions (introduced on 20 March 2020) and who hold, or have held a Subclass 300 Prospective Marriage visa.
The VAC will be refunded to Subclass 300 visa holders if one of the following circumstances apply:
The visa ceased to be in effect between 20 March 2020 and 5 October 2020 while the visa holder was outside Australia, and a refund is requested on or before 31 December 2022;
The visa ceased to be in effect between 20 March 2020 and 5 October 2020 while the visa holder was in Australia, but the visa holder was unable to marry their sponsor before the visa ceased because of restrictions imposed by the COVID-19 pandemic (such as quarantine requirements or restrictions on interstate travel) and the visa holder made a request for a refund on or before 31 December 2022;
The visa was in effect between 6 October 2020 and 10 December 2020, the visa holder was outside Australia on 10 December 2020 and did not enter after that date on that visa, and the visa holder requested a refund on or before 31 December 2022. This circumstance only applies when, at the time the visa holder requests the refund, the visa had either ceased to be in effect or, if the visa had not ceased to be in effect at the time of a request to refund, the visa holder had already asked the Minister to cancel the visa before the application for a refund.
Get More Information About The Partner And Prospective Marriage Visa
We have prepared a series of articles to provide further information about the partner and prospective marriage visa program and how it operates. We recommend you refer to the links below for more information.
Partner Visa Sponsor Requirements
Prospective Marriage Visa Subclass 300
What are the requirements for a spouse visa in Australia
Can a man get Australian PR if his wife is Australian
How to bring your wife to Australia on a genuine partner visa
Top 5 reasons why partner visas are refused
How to be approved as a partner visa sponsor?
Bridging visas for partner visa applicants
What evidence should I provide?
Special rules for de facto partners
What case officers look for in a partner visa application?
Overview – Partner Visa Australia
Are you eligible to apply for a de facto partner visa in Australia
Overview of Onshore Australian Partner Visa Schedule 3
Why partner visa applications are so tough
A Detailed Guide on De Facto Visa Application
Register your de facto relationship in South Australia
Prospective Marriage Visa (subclass 300)
* * * * * * * * * * * *
In conclusion, we note that the above discussion provides an overview of the partner visa changes which have been implemented and which are anticipated. Australia's migrations laws are complex, and each case is different. We recommend that you seek professional advice before you proceed with applying for a partner visa to Australia, as being fully informed about the process and requirements that apply will give you the best chance of achieving a successful outcome on your application, and thus lessen the chance that it will be refused. A migration professional can help you to do this. Start off on the right foot by contacting PAX Migration Australia today.
For up-to-date advice on the the partner visa changes and how you can apply, book your confidential consultation with a migration agent in Adelaide. PAX Migration Australia is a leading immigration advice service based in Adelaide.
Get More Information
Subscribe to our newsletter for regular updates and additional information.
Contact us to book a no-obligation consultation to find out more about applying for a partner visa.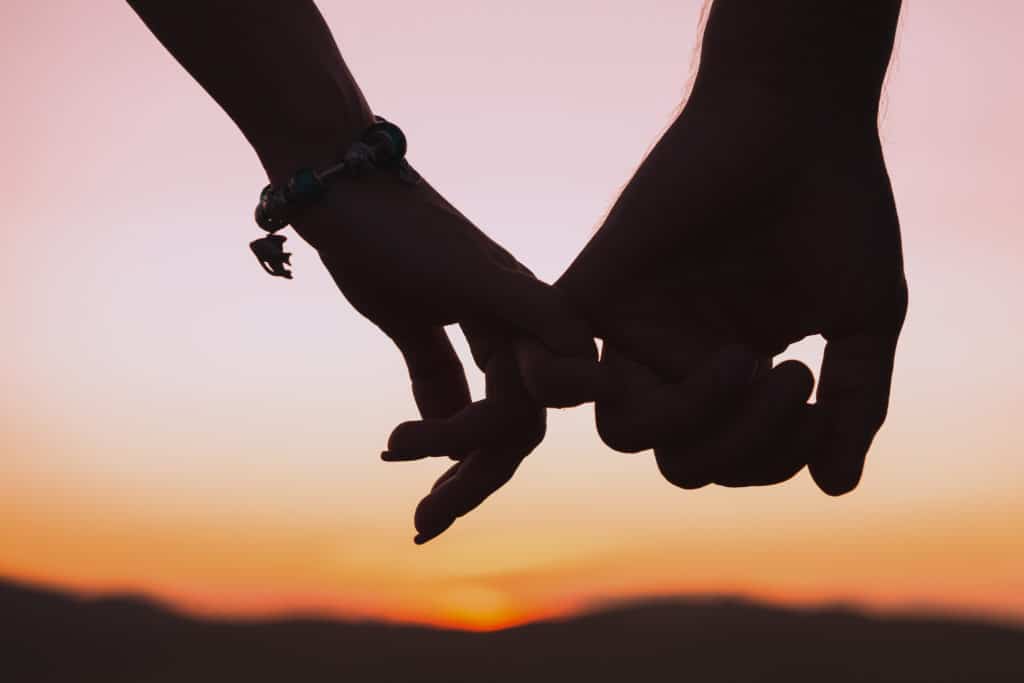 Sources/Links:
TimeBase – Australian legislation – TimeBase legislation news – Migration Amendment (Family Violence and Other Measures) Bill 2016
https://www.timebase.com.au/news/2016/AT124-article.html
Parliament of Australia – Parliamentary business – Bills and legislation – Browse bills digests – Bills digests alphabetical index 2016-17 – Migration Amendment (Family Violence and Other Measures) Bill 2016 – Bills Digest no. 21, 2016–17 – Elibritt Karlsen and Moira Coombs – Law and Bills Digest Section – 11 October 2016
https://www.aph.gov.au/Parliamentary_Business/Bills_Legislation/bd/bd1617a/17bd021
Australian Government – The Hon Alan Tudge MP – Former Acting Minister for Immigration, Citizenship, Migrant Services and Multicultural Affairs – Tuesday, 06 October 2020 – Securing and Uniting Australia as part of the Government's economic recovery plan – Joint media release with Minister Dutton
https://minister.homeaffairs.gov.au/alantudge/Pages/Securing-and-Uniting-Australia-as-part-of-the-Government%E2%80%99s-economic-recovery-plan-.aspx
Australian Government – Department of Home Affairs – Immigration and citizenship – The Administration of the Immigration and Citizenship Program – What we do – Migration program planning levels
https://immi.homeaffairs.gov.au/what-we-do/migration-program-planning-levels
Australian Government – Department of Home Affairs – Research and statistics – Statistics – Live – Visa statistics – ​Migration program – Reports on Migration Programs
https://www.homeaffairs.gov.au/research-and-statistics/statistics/visa-statistics/live/migration-program
Australian Government – Department of Home Affairs – 2019 – 20 Migration Program Report – Program year to 30 June 2020
https://www.homeaffairs.gov.au/research-and-stats/files/report-migration-program-2019-20.pdf
Australian Government – The Hon Alan Tudge MP – Former Acting Minister for Immigration, Citizenship, Migrant Services and Multicultural Affairs – Monday, 30 November 2020 – Further changes to support Family visa applicants
https://minister.homeaffairs.gov.au/alantudge/Pages/Further-changes-to-support-Family-visa-applicants-.aspx