If you are an employer in Adelaide who is struggling to fill a position in your business due to a labour and/or skill shortage, you may consider sponsoring an overseas worker for a DAMA visa in Adelaide under the DAMA Adelaide. If you are eligible, the skilled migration programme allows you to sponsor workers for a Subclass 482 Temporary Skill Shortage (TSS) visa under the labour agreement stream.
Operating under an agreement-based framework, the Adelaide DAMA offers a more flexible approach when compared with the standard skilled visa migration program as it enables individual regions in Australia to formulate an Agreement with the Australian Government to sponsor skilled and semi-skilled overseas workers in a way which responds to each region's unique economic and labour market conditions.
The Adelaide DAMA also provides a range of concessions to the sponsoring employer and to overseas workers applying for a skilled visa (the availability of concessions depends on the specific DAMA being applied for, and the nominated occupation). A sponsoring employer may be able to access a Temporary Skilled Migration Income Threshold (TSMIT) concession. The TSMIT is an entry level salary threshold that is designed to protect lower paid Australian jobs, and to ensure that visa holders have reasonable means of support whilst in Australia. *
Overseas workers applying for a skilled visa under the DAMA may also have access to a concession for the English language requirement.
Certain occupations under the Adelaide DAMA provide a permanent residence pathway to sponsored workers under the Subclass 186 Employer Nomination Scheme. An age concession applies at the permanent residence visa stage in some cases.
The programme has also been expanded to now allow for nominations to be made for the Subclass 494 (Skilled Employer Sponsored Regional (Provisional)) visa (SESR). This provides a guaranteed pathway to permanent residency (as is already the case for certain occupations through the TSS/ENS pathway (as referred to above)).
What Are The Adelaide DAMA?
There are currently two DAMAs in Adelaide.
If your business is located in the Adelaide Metropolitan region (Greater Adelaide), you may be eligible to apply to Immigration South Australia (SA) for endorsement under the Adelaide City Technology and Innovation Advancement Agreement (ACTIAA). This Agreement focuses on space, defence, advanced manufacturing & technology and innovation. It is designed to attract skilled migrants to Adelaide to complement and expand local talent and its existing skill-base to enable Adelaide to grow its future industries, to fill important workforce gaps which cannot be met with local employees, and to stimulate job creation.
The designated area specified in the ACTIAA (i.e. the greater Adelaide planning area) applies to all occupations under this Agreement. This means that to be eligible to sponsor workers under this Agreement (among the other requirements that must be met to qualify), your business must be actively and lawfully operating for at least 12 months, and the position/s to be filled must be located in the Greater Adelaide Planning Region.
Alternatively, if your business is in the agriculture, forestry, hospitality, tourism, health or construction industry, the South Australian Regional Workforce Agreement (SARWA) may enable you to sponsor suitably skilled overseas workers to fill critical employment gaps and to, in turn, drive economic growth in the State. Each occupation listed in the SARWA specifies the designated area in South Australia where your business must be actively and lawfully operating for at least 12 months. The position/s to be filled must also be located in the designated area as defined by the SARWA to be eligible under the programme. Each occupation that may be nominated under the SARWA is assigned a specific geographic location to be eligible; one category being South Australia, and the second category encompassing postcodes from 5110 – 5734. Agribusiness occupations now also apply to businesses located in postcode areas 5110 – 5734.
For more information on how the DAMA in Adelaide operates, we recommend that you refer to the following in-depth guides which we have prepared for your reference.
Our article on the DAMA SA – New occupations available talks about Skill Level 4 occupations which are eligible to be nominated under the programme, and the criteria for endorsement by Immigration SA.
In DAMA South Australia, we take a look at how an employer can apply for endorsement under an DAMA in Adelaide, including its benefits and key features.
And in South Australia DAMA, we examine each Adelaide DAMA in more detail, including the occupations that may be nominated, each of their respective skill levels and eligibility to qualify for a permanent residence visa, and a discussion on the Australian and New Zealand Standard Classification of Occupations (ANZSCO), which is the system used to classify all occupations in the Australian labour market and for migration law purposes (including the Adelaide DAMA).
For a comprehensive guide on the Labour Agreement Visa, please see the following article:
A Complete Guide to Labour Agreement Visa
In this article, we take a look at the obligations that apply to employers who sponsor workers under the Adelaide DAMA, and some of the sanctions that may be applied when these are not complied with.
What Are Your Obligations As A Sponsoring Employer Under The Adelaide DAMA?
Sponsoring a worker for a skilled visa under the DAMA brings with it a set of obligations which you must comply with in order to retain or renew your standard business sponsorship under the TSS visa programme.
Your sponsorship obligations include:
Notifying the Department of Home Affairs (the Department), in writing and within specified timeframes, when certain events occur (including changes to your business name or structure, insolvency, or if your employee ceases employment with you or if their work duties change);
Ensuring that your sponsored employee works only in the occupation for which you nominated them (to work in a different occupation, you must lodge a new nomination application for your employee);
Ensuring equivalent terms and conditions of employment apply to your nominated employee/s;
Providing training to Australians and permanent residents;
Not engaging in discriminatory recruitment practices that adversely affect Australian citizens, or any other person, based on their visa or citizenship status;
Keeping records and information to demonstrate your compliance with your sponsorship obligations and provide this data, if requested by a departmental officer;
Assuming all costs yourself (you must not charge others for these costs, including the worker);
Paying reasonable and necessary travel costs (within a specified timeframe) to enable the sponsored employee and their sponsored family members to leave Australia;
In the event that your sponsored employee or any of their sponsored family members becomes an unlawful non-citizen (meaning they no longer hold a valid visa), you may be required to repay the costs incurred by the Australian Government in relocating and/or removing them from Australia; and
Cooperating with Departmental inspectors, including by providing access to your premises or to any person on your premises; and providing documents within a requested timeframe as directed by an inspector.
You will be monitored by the Department to ensure that you comply with your sponsorship obligations. This also extends to your sponsored workers, to ensure that they comply with their visa conditions.
Failing to comply with your sponsorship obligations can result in serious consequences for you and your business, with the potential imposition of sanctions against you. This can include cancelling all of your existing sponsorship approvals; entering into an enforceable undertaking in which you promise, in writing, to undertake to complete certain actions to show that the failures have been rectified and won't happen again; and/or you may be issued with a fine. It is very important, therefore, that as part of your application research and preparation, you ensure that you are fully informed about the above, so that you know exactly what you need to do as a sponsor under the DAMA in Adelaide and are therefore not subject to any consequences for failing to comply.
How Can PAX Migration Australia Help?
Our team of Registered Migration Agents (RMA) are based in South Australia and are therefore uniquely placed to advise and assist our clients on the DAMA in Adelaide and the DAMA Visa Adelaide. Our team have an in-depth knowledge of how the Adelaide DAMA operates. Whether you are a South Australian business, or an overseas worker who is interested in finding out more about the DAMA and how the programme works, contact PAX Migration Australia to discuss your needs today. The team will assess your eligibility to sponsor under the Adelaide DAMA, and/or to apply for a DAMA Visa Adelaide (depending on your circumstances), and can prepare and lodge your application and act on your behalf when dealing with your application with the Department.
To learn more about how a migration professional like PAX Migration Australia can assist you in this matter, please see the following articles:
Selecting a migration agent in Australia
Should I use a migration agent or immigration lawyer for my application?
Best Migration Agent In Adelaide
Get More Information
You can find more information on the Immigration SA website.
Subscribe to our newsletter for regular updates and additional information.
Contact us to book a no-obligation consultation to discuss your eligibility to sponsor overseas workers for a skilled visa under the Adelaide DAMA.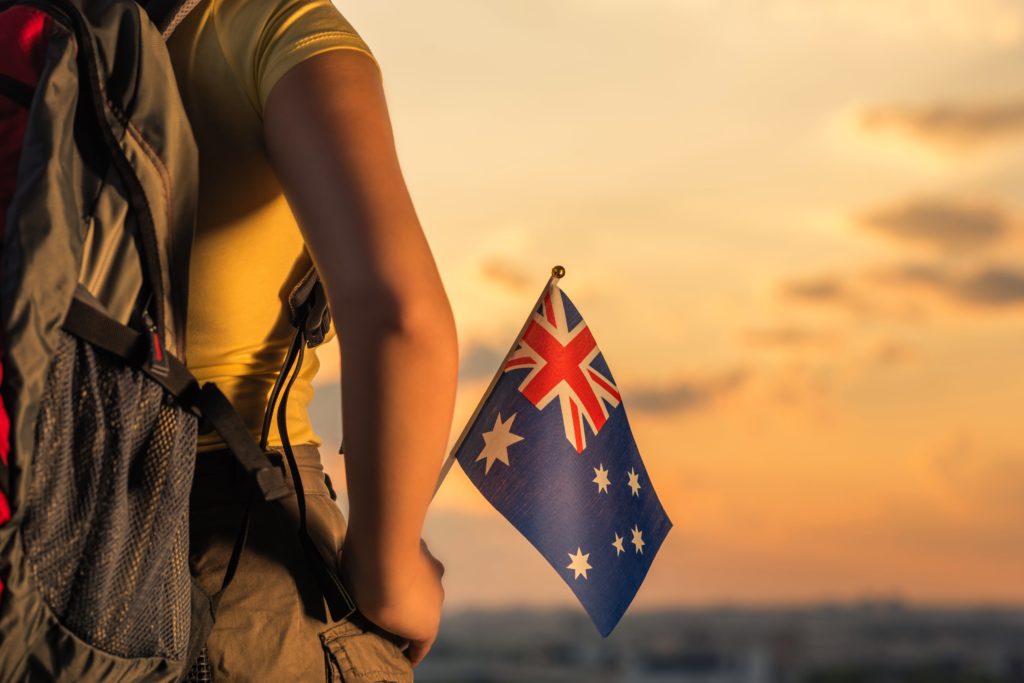 Sources/Links:
Immigration SA – Local Businesses – Supporting Information – DAMA Concessions

https://www.migration.sa.gov.au/local-businesses/supporting-information/dama-skills-assessment-and-concessions
Immigration SA – Skilled & Business Migration – DAMA Occupation List
https://www.migration.sa.gov.au/occupation-lists/dama-occupation-list
Immigration SA – Skilled & Business Migration – SA Occupation List – Agribusiness
https://www.migration.sa.gov.au/sites/default/files/inline-files/SA-Agribusiness-Occupation-List.pdf
Australian Bureau of Statistics – 1220.0 – ANZSCO – Australian and New Zealand Standard Classification of Occupations, 2013, Version 1.3 – LATEST ISSUE Released at 11:30 AM (CANBERRA TIME) 05/11/2019
Government of South Australia – Location SA Map Viewer
http://location.sa.gov.au/viewer/?map=hybrid&x=138.76549&y=-34.99454&z=9&uids=224&pinx=&piny=&pinTitle=&pinText=
Government of South Australia – Immigration South Australia – Local businesses – Designated Area Migration Agreements
https://www.migration.sa.gov.au/local-employers/designated-area-migration-agreements