Did you know that Singapore passport holders may be eligible for an Australia working holiday visa Singapore?
The Subclass 462 Work and Holiday Visa is available to eligible Singapore applicants who are looking to combine a holiday in Australia with the option to work and/or to engage in short-term study or training. As an Australia working holiday visa Singapore, you can spend 12 months in Australia from the date of your first entry.
What Does The Work And Holiday Visa For Singapore Allow You To Do?
This Singapore visa Australia allows you to travel across Australia on an unrestricted basis, as well as unlimited travel to and from Australia as a Subclass 462 visa holder. You can also engage in any type of work on this visa, at any location, and in any occupation and industry, but you are restricted to a 6-month work limit for each employer, although there are exceptions (some of which require you to apply for permission to the Department of Home Affairs, and other instances which provide you with an automatic right to work for the same employer for more than six months).
This means you can gain a well-rounded experience of Australia and get a taste of what it has to offer, whether that be taking in the magnificent and world-renowned landmarks, landscapes and cultural experiences as you travel across the country.
Having the right to work also means that apart from earning extra money to help fund your trip, you can also experience what it is like to live and work like a local, if you are considering longer term temporary residence in Australia at a later stage, or even immigration to Australia from Singapore with a permanent residence visa.
And the benefit of being able to work also means that you can gain skills and experience in your occupation, which may enable you to qualify for a further visa down the track where employment may be a requirement, such as for Skilled Visa, for example.
Option To Extend Your Stay In Australia On A Work And Holiday Visa
Another benefit of the Australia working holiday visa Singapore is that it offers the option to extend your stay in Australia by an additional 12-24 months, provided you complete work in regional Australia, as per prescribed requirements. This means a potential overall stay period of three years in Australia as a Work and Holiday visa holder.
To be eligible for a second year Subclass 462 visa, you must complete three months (88 calendar days) of 'specified subclass 462 work' in regional Australia during your stay.
Performing an additional six months (179 calendar days) of specified work whilst the holder of a second year WHM Visa (or a Bridging Visa which is in effect and which was granted when you applied for your second year working holiday visa) will allow you to qualify for a third year visa. The six months specified work must all be carried out on or after 1 July 2019.
What Is Specified Subclass 462 Work?
'Specified work' is work that is undertaken in a 'specified' industry and area of Australia. . 'Regional Australia' includes parts of rural and regional Australia which are identified in a list of prescribed postcodes.
Specified subclass 462 work consists of plant and animal cultivation, fishing and pearling, tree farming and felling, tourism and hospitality, construction, bushfire recovery work, and critical COVID-19 work in the healthcare and medical sectors.
The work undertaken must be paid according to relevant Australian laws and awards.
Voluntary work can be included as specified work when applying for a second or third Work and Holiday visa if it relates to bushfire recovery work that is undertaken in declared bushfire-affected areas.
The work that is undertaken must be the primary role, function or activity performed in the course of employment. Support work (e.g. bookkeeping) is not specified work for this purpose.
How Can You Qualify For A Singapore Work and Holiday Visa To Australia?
To be eligible for an Australia working holiday visa Singapore, the requirements you will need to meet include:
being aged between 18 and 30 years of age (inclusive) at time of application. If you turn 31 before a decision is made on your application, the visa may still be granted;
demonstrate a Functional English language competency;
demonstrate that you meet an education requirement, for which you must have a tertiary qualification, or have completed 2 years of undergraduate university study. Accepted tertiary qualifications are degrees, graduate certificates and diplomas. Certificates and Senior Secondary Certificate of Education are not acceptable for this purpose;
being a genuine visitor to Australia with your principal purpose being to spend a holiday;
not be accompanied by dependent children during your stay in Australia;
have sufficient funds to cover your departure fare from Australia and to support yourself during your stay for your initial stay (approximately AUD $5,000 not including your departure fare); and
meet health and character requirements.
What Other Visa Options Are Available To Visit Australia For A Holiday?
If you would like to visit Australia for a short-term period, you may like to consider a Visitor Visa.
A Subclass 600 Visitor Visa is designed for applicants who would like to travel to Australia as a tourist, for business or to visit family. It is a temporary visa which can be granted for up to 3, 6, or 12 months.
You could also consider a Subclass 601 Electronic Travel Authority (ETA) Visa, which also lets you visit Australia for a shorter period. It is designed for people who are looking to travel to Australia for a holiday, to visit family or friends, or as a business visitor. You can also study or train for up to 3 months.
This temporary visa is available to citizens from certain countries only, including Singapore, and will permit you to enter Australia on an unlimited basis for 12 months (maximum 3-month stay is allowed each time you enter the country on a Singapore visa Australia).
What Other Singapore Visa (For Australia) Options Are Available?
There are a wide range of choices on offer to Singapore citizens, with each one designed for a specific purpose. We provide an outline of the main visa options below.
It is also important to be aware that for certain visas, as a Singapore citizen, you may be required to provide evidence that you meet the English language requirement to qualify for the relevant visa. This may require you to complete an English language test and attain a prescribed minimum score.
What Singapore Work Visa Options Are Available?
If your main purpose in travelling to Australia is for work, then you may like to consider applying for a Skilled Visa. A Singapore working visa Australia is based on your skills, qualifications and/or experience in a nominated occupation (which is prescribed in a Skilled Occupation List (SOL)).
There are several Singapore working visa Australia options to choose from. You may qualify for an independent visa, or be sponsored by a State, eligible family member or employer.
Some options are regional based, meaning you must commit to living and working in your nominating state or territory. There are also temporary, provisional and permanent options. In some cases, a pathway to permanent residency is available for immigration to Australia from Singapore.
Eligible family members may also qualify for a skilled visa as dependent applicants.
You can find out more about applying for a skilled visa in our Australian Skilled Migration Visa List article, where we discuss the different types of skilled visas available, the key points related to skilled migration and provide links to further information if you are considering applying for a Singapore working visa Australia.
Please also refer to our South Australian State Nomination Program article for an outline of the South Australian state sponsored options which are currently available.
What Other Types Of Singapore Visas (For Australia) Are Available?
There are a range of Singapore visa Australia options, with each one designed for a specific purpose. As with the skilled visas discussed above, you may be able to bring eligible family members with you to Australia as dependent applicants.
These options include the following.
Student Visa
You may like to consider applying for a Subclass 500 Student Visa if you would like to undertake a course of study in Australia.
See our Student Visa article to learn more about the eligibility requirements and how to apply for a Student Visa. We also outline some of the benefits of studying in Australia in our article on Is Australia the best place to be an international student.
Temporary Graduate Visa
If you have recently finished studying in Australia as an international student and you would like to remain in the country to work, study and/or travel, the Subclass 485 Temporary Graduate Visa may be a good option for you to consider as it is very flexible.  You will not be limited in what you can do (so for example, you can work for any employer, and live, study and/or travel anywhere in Australia).
The visa term can range from between 18 months to 4 years, and recent changes also now mean that you may be able to qualify for a second post-study work visa, granting you an additional 1-2 years in Australia (provided you meet specified requirements).
More information about how the Temporary Graduate visa application works and the issues you need to be aware of when embarking on this type of application is provided in the articles below.
International Graduates Continue to Get Caught Out on Graduate Visa
What are different temporary graduate visa streams and how to qualify for these streams
Qualification criteria for Temporary Graduate subclass 485 visa
Occupation lists – what are they and how do they apply to graduates?
Comprehensive Guide to Temporary Graduate Subclass 485 Visa
Top 5 Graduate Visa Tips AND How to spend your time on a graduate visa wisely
Most common refusal reasons for graduate visas
Family Visas
The family visa stream includes partner, prospective marriage, child and parent visas.
Each visa is designed for a specified purpose. So, for example, if you would like to settle in Australia with your de facto partner or spouse, you may consider a Partner Visa (both onshore and offshore options are available). This is a provisional visa, which means you will first be granted a temporary visa and, subject to meeting requirements, this may then lead to the grant of a permanent visa.
Or, if you are engaged to marry your Australian partner, a Subclass 300 Prospective Marriage Visa may be a good option to consider. This is a temporary visa, which too provides a pathway to permanent residence in Australia (although with an extra step in the process as compared with a Partner visa).
A parent visa enables you to be sponsored by your child to live in Australia, with both temporary and permanent residence visa options available.
A child visa is designed to allow eligible children to live in Australia with their parents.
These visas require the applicant to be sponsored (the type of sponsor will depend on the visa subclass being applied for). To qualify, in addition to the applicant meeting the visa requirements, the sponsor too must be approved. They will also be subject to sponsorship obligations for a certain period once the visa is approved.
Learn more about the Partner and Prospective Marriage visa options in our Partner Visa Sponsor Approval article.
Information about other family visas is available in our article on Sponsoring a family member.
Business Visas
If you are seeking a Singapore visa Australia which allows you to establish and manage, or invest in a business, or to innovate a product or service for commercialisation in Australia, you might like to consider a Business Visa. This visa requires you to be sponsored by a State or Territory Government, and may provide a pathway to immigration to Australia from Singapore.
For more information, see our Comprehensive Guide to a Business Investment Visa article.
You can also learn about the South Australian state sponsored Business visa options in our articles on the South Australian State Nomination Program and 188c Visa Eligibility.
* * * * * * * * * * * *
In conclusion, the above discussion provides an overview of the types of Singapore visas for Australia. Australia's migrations laws are complex, and each case is different. We recommend that you seek professional advice before you proceed with applying for a Singapore visa for Australia, as being fully informed about the process and requirements that apply will give you the best chance of achieving a successful outcome on your application, and thus lessen the chance that it will be refused. A migration professional can help you to do this. Start off on the right foot by contacting PAX Migration Australia today.
For up-to-date advice on a Singapore visa for Australia, book your confidential consultation with a migration agent in Adelaide. PAX Migration Australia is a leading immigration advice service based in Adelaide.
Get More Information
Subscribe to our newsletter for regular updates and additional information.
Contact us to book a no-obligation consultation to find out more about applying for a Singapore visa for Australia.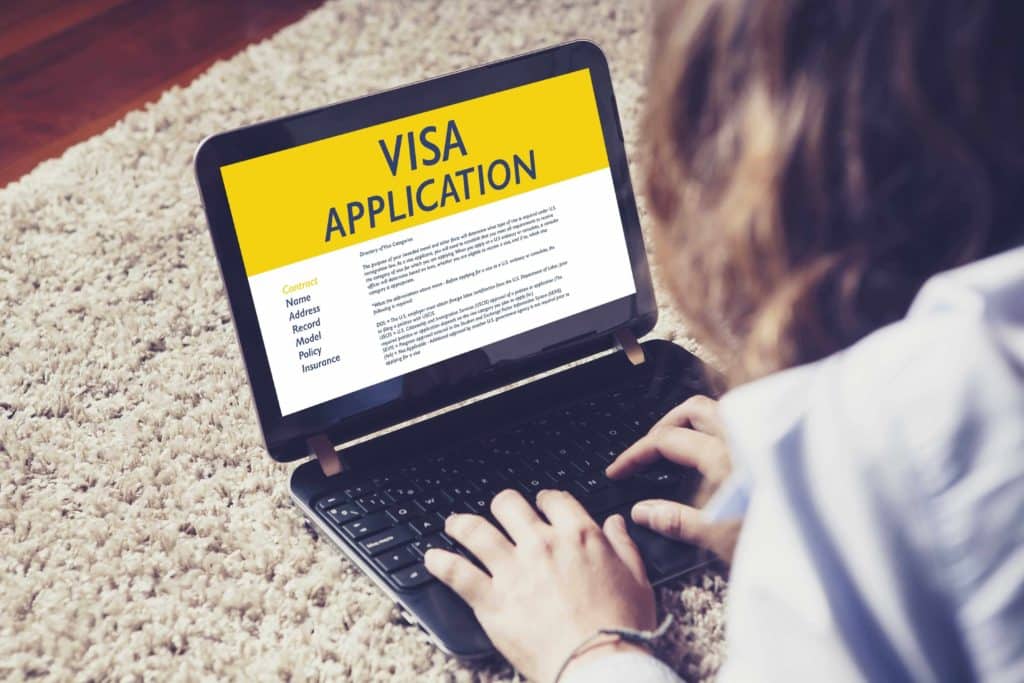 Sources/Links:
Australian Government – Department of Home Affairs – Immigration and citizenship – Working Holiday Maker (WHM) program – specified work conditions – ​​​​​​​​​​​​​​​​​​​Specified subclass 462 work
https://immi.homeaffairs.gov.au/what-we-do/whm-program/specified-work-conditions/specified-work-462