Are you thinking about getting help with your visa application and would like to learn more about the process involved? In this article, we explain what you can expect from PAX Migration Australia when you engage our services, with links to further information on the potential benefits of appointing a migration agent Hallett Cove to assist you with your case, so that you can make an informed choice.
Our Process
Initial Consultation
The first step in our process is an initial consultation. The aim of this meeting is to enable us to gather all the information we need to properly assess and advise you of your visa options, based on your personal situation and your migration goals, and to formulate a migration pathway strategy.
This meeting provides an opportunity for you to tell us all about you so that we can work out your immigration options, tested against Australian law and policy.  We will ask about your visa history, and what you hope to achieve by applying for a visa to Australia. More specific questions and information required will then depend on your purpose in travelling to or remaining in Australia.
For example, are you married, engaged to, or in a de facto relationship with an Australian partner, and would like to settle in Australia permanently? You may be eligible for a Partner or Prospective Marriage Visa.
Perhaps you would like to find out if your occupation, skills, qualifications, and experience make you eligible for a Skilled Visa?
Or you may be looking to gain a qualification, in which case we will explore factors such as your study and employment history, the reasons why you are seeking to study in Australia and the course/s you are interested in to determine whether you may be eligible for a Student Visa.
We will also ask about your family situation, such as if you have children and/or a partner to determine what options you may have to include them in your application.
These are just some examples of the types of issues we will explore with you in your consultation. By having this initial meeting with you, we aim to gain a full picture of your individual circumstances so that we can provide you with tailored, expert migration advice.
We will then use the information gathered in our meeting to determine what visa options may be available to you, and will assess which is the most optimal visa based on your migration goals by considering the following:
all of the relevant facts of your case;
what the likelihood of approval will be;
any potential issues that may arise;
the costs of each visa type;
what conditions may be imposed on your visa; and
how long each visa may take to be approved.
At the end of your consultation, you will be armed with the information you need in how to proceed going forward and what we need to do before we lodge your visa application.
How Do We Conduct The Initial Consultation?
We are always flexible in everything we do, and that includes the method in how we conduct our initial meeting with you. Our aim is to make the entire process as simple, straightforward and stress-free for you as possible, including how we communicate both at the start, and as we work together to prepare you application should you appoint us as your migration agent Hallett Cove.
The initial consultation can be done in one of three ways:
Westpac House
Level 30, 91 King William Street
Adelaide SA 5000
Video Conference (eg. Skype or Whatsapp)
Telephone Call
We will ask you which mode you prefer at a date and time that suits you and will arrange this with you accordingly.
How Much Will The Initial Consultation Cost?
Our fee for the initial meeting is $330AUD.
At our meeting:
You will get a clear explanation of the visa criteria that applies to visa option/s that we have identified, including relevant policy or case law;
We will identify and map out your important milestones and dates;
You will receive guidance on how long the whole process is likely to take;
We will explain what evidence is required for your application; and
We will provide you with a full quote for our services plus other costs, should you decide to engage us as your immigration agent Hallett Cove.
The consultation fee will be credited against our visa application fee.
What Happens After The Initial Consultation?
If you decide to engage our services, before starting work on your case and in accordance with the Code of Conduct for registered migration agents, we must provide you with*:
an estimate of charges in the form of fees for each hour or each service to be performed, and disbursements that we are likely to incur as part of the services to be performed; and
an estimate of the time likely to be taken in performing the services.
As soon as possible after receiving instructions from you to proceed, we must obtain written acceptance from you of:
the estimate of fees; and
the estimate of the time likely to be taken in performing the services.
We must also provide you with an Agreement for Services and Fees as written confirmation of the following:
the services to be performed;
the fees for the services; and
the disbursements that we are likely to incur as part of the services .
We will also provide you with a Consumer Guide produced by the Office of the Migration Agents Registration Authority (OMARA), which explains:
the migration advice profession;
the functions of the OMARA;
the legislation regulating the migration advice profession;
what a client can reasonably expect from a registered migration agent; and
complaint procedures.
The OMARAs role includes overseeing the registration and conduct of migration agents in Australia. As part of the requirements we must abide by as registered migration agents, we must provide the Consumer Guide (in English) to our clients after agreeing to do work for them, but before starting that work.
And Then Once We Start Working On Your Case?
When starting work on your application, we will:
Identify all required documents for visa application and grant;
Ensure that each document meets the standard required by the Australian Government;
Analyse relevant law and policy to provide you with advice on the legal complexities applicable to your case;
Assist with the completion of forms;
Ensure that your application follows the right procedure required by Australian law; and
Present your case to the Australian Government persuasively through written and oral submissions.
Throughout this process, we will be available to answer any questions or concerns that you may have.
Once the application is complete and ready for lodgement, we will send it to you for your review and final approval to lodge with the Department of Home Affairs (the Department).
What About After Your Application Has Been Lodged?
After the application has been submitted with the Department, we will continue to monitor the processing of your application and will contact you regularly to keep you informed of its progress. We will also respond to any questions or requests for further information, as received by the Department and with communicate with you accordingly.
Once received, we will inform you of the decision made by the Department on your application.
Is That The End Of The Matter?
This will depend on your personal circumstances and what we discussed with you at your initial consultation, as well as any developments which may have occurred, or circumstances that have changed, since then.
For example, if the strategy is for you to apply for a further visa application, we will discuss this with you as we move forward according to your visa pathway, with any adjustments and/or reassessments made as required (changes in your original plan may come about if you decide to take a different path, or if laws have changed since our initial advice was provided).
Perhaps you sought to apply for a single visa only and then plan to leave Australia. We will be happy to assist you if you ever require our help again in the future and would welcome you to contact us.
Maybe we have planned to revisit your next step at some time in the future (for example, if you have been granted a Student Visa, you may seek our advice later down the track as to your next steps after completion of your course, should you wish to remain in Australia for a further period, by applying for a Skilled Visa, for example). We will be available to assist you when you are ready to proceed with the next step.
Or, in the event that your visa application is refused, we will discuss with you your options going forward, which, depending on your circumstances, may include appealing the decision at the Administrative Appeals Tribunal (AAT), or commencing judicial proceedings. We will provide you with advice on what your options are and how we can assist or will refer you to obtain legal representation should you proceed down that track.
As you can see, we are partners with you on this journey, however long it takes to achieve your migration goals in Australia. In formulating our advice (and adjusting it along the way, as and when required), we will be guided by you and what your goals are. You are in the driver's seat, deciding what you want to do, and we are here to help make that happen.
Get More Information
To find out more about why you should consider choosing PAX Migration Australia, what our clients thinks about us, and why obtaining expert advice and assistance from a migration agent Hallett Cove can be beneficial in achieving a positive result on your migration matter, please see the following articles:
Selecting a migration agent in Australia
Should I use a migration agent or immigration lawyer for my application?
Migration Agent Aberfoyle Park
Migration Agent Kensington Park
Subscribe to our newsletter for regular updates and additional information.
Contact us to book a no-obligation consultation to find out more about how immigration agent Hallett Cove can help you with your visa matter.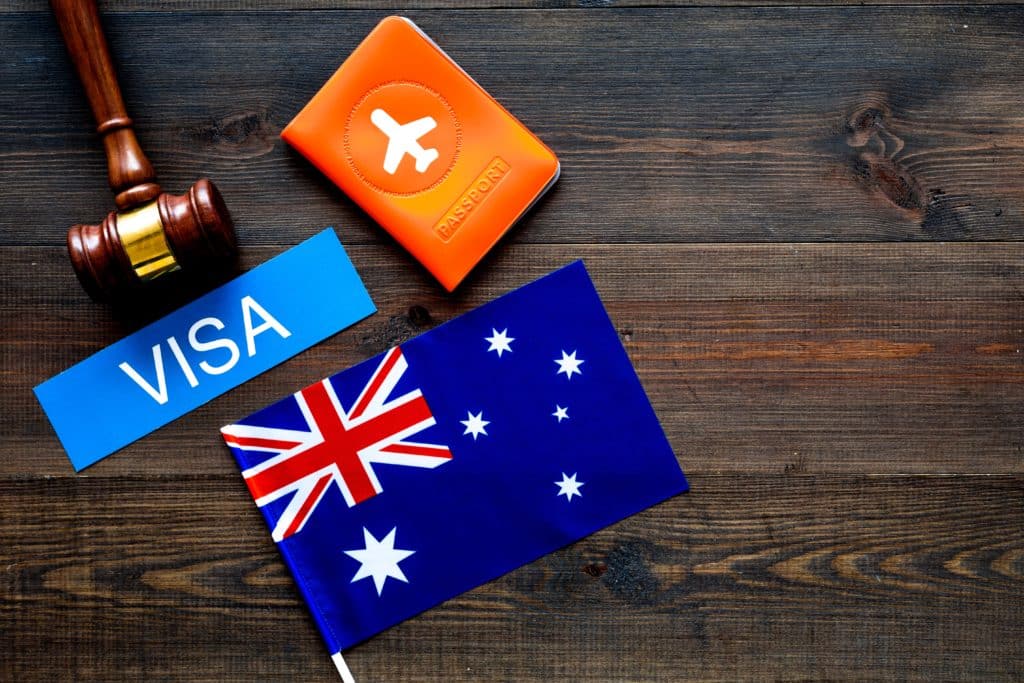 Sources/Links:
Australian Government – Department of Home Affairs – OMARA
Australian Government – Department of Home Affairs – OMARA – Tools for registered agents – Code of conduct
https://www.mara.gov.au/tools-for-registered-agents/code-of-conduct
*Australian Government – Department of Immigration and Border Protection – Part 5.2 – Fees and Charges
Australian Government – Department of Home Affairs – Consumer guide – registered migration agents
https://www.mara.gov.au/get-help-visa-subsite/FIles/consumer_guide_english.pdf
Australian Government – Department of Home Affairs – About us – Who we are and what we do
https://www.mara.gov.au/about-us/what-we-do
Administrative Appeals Tribunal