Are you interested in applying for a visa to Australia but don't know where to start? Have you tried looking for information online about how to apply but are finding it all too confusing?
Why Is It That Applying For A Visa Can Be So Complicated?
Well you are not alone! Many people have the same experience; there is lots of information out there but how do you make sense of it all? And how do you know if its correct or not? People and organisations are free to post just about anything on the internet these days, so how do you separate the fact from fiction?
Applicants embarking on this process may assume that it is simple and straight forward so why not do it themselves and save money rather than paying a professional to do it for them?
To the ordinary person, the complicated nature of the visa application process may not be immediately apparent. Especially to someone who has never embarked on this journey before. This is a case of 'you don't know what you don't know', in other words, you need to be experienced in this area to really understand the true extent of what is involved and just how complex it can be. There is a great deal of knowledge that sits 'behind' the process in terms of each visa requirement; a simple phrase such as '3 years skilled employment experience' actually encompasses detailed knowledge of what this actually means (for example, what does 'skilled' mean, and how do you calculate 3 years for this purpose).
But not in all cases. As with everything, there are exceptions. Shorter term Visitor Visas such as the Subclass 601 Electronic Travel Authority (ETA) and Subclass 651 eVisitor Visas are normally straight forward and most people lodge these on their own. But when it comes to Partner and Skilled visas, for example, more complex concepts are involved which require a detailed understanding of the migration laws and how they apply to individual cases.
Why Should You Consider Speaking With A Migration Professional?
Let us now explain some of the reasons why you might like to consider speaking with a Migration Agent Kensington Park to help you to understand the visa application process.
Migration Agents Are Trained and Regulated Experts In the Industry
The first thing to point out is that an Immigration Agent Kensington Park has undergone years of study and training, and the team at PAX Migration Australia have many years of extensive experience in the industry. Additionally, all Registered Migration Agents in Australia are monitored by the Office of the Migration Agents Registration Authority (OMARA) to ensure that they comply with their obligations.
The Team At PAX Migration Australia Have Extensive Experience In The Industry
PAX Migration Australia agents have seen it all before. They know exactly where to look and how to find the solution. This sort of knowledge can only come with training and experience, and by embarking on this process yourself, you risk making a mistake on your application by not being aware of important information and legislation. It is not a matter of being 'smart enough,' to understand; it is simply the fact that when you are dealing with a complex area of the law, a greater understanding of the content is required and more importantly, how it is applied to real-life cases. That is the difference. Anyone who applies themselves to this subject matter can learn the rules. But in reality, how many people out there have this knowledge or are actually prepared to put in the time to learn and understand what is actually required?
Immigration Agents Have Specialist Skills
In practice, it is the people who are intimately involved in the industry who are the best placed to understand exactly how the process works. As with any other sector, people who specialise and gain knowledge of the particular subject matter are best placed to understand and, in turn, help others navigate the process. Migration Agent Kensington Park is no different. Their role is to help you to understand the laws in a practical way, that is, how do they fit in with your personal situation. It is all well and good to trawl through the lengthy materials, but to actually understand how they are applied to real people in real-life situations is where the challenge lies. And Immigration Agent Kensington Park is well placed to advise and assist people in this situation.
PAX Migration Australia Agents Know Where To Look For Answers
And it is not simply the migration law that you need to be aware of to fully understand migration in Australia. An extensive policy framework also exists which explains how the Department of Home Affairs (the Department), which makes decision on each application, interprets and applies the Migration Act and Regulations. To access this material, which PAX Migration Australia has access to, requires a subscription. This is a crucial aspect of the process as it explains exactly what the Department is looking for when it decides whether an applicant meets valid visa application lodgement and grant requirements. Having numerous networks and contacts in the migration industry, as well as being a member of the Migration Institute Australia (MIA) are also vital to keeping the agents at PAX Migration Australia at the forefront of the sector.
If you need help with your visa application, the team at PAX Migration Australia welcome your enquiry. They invite you to speak with their friendly agents, with no commitment required on your part. You can simply book a consultation, where you will receive tailored advice based on your individual circumstances and what you hope to achieve. And if you wish, you can take the information and advice gained in your meeting away with you to take on the process yourself. Or, if you prefer, PAX Migration Australia can take it out of your hands and prepare and lodge your application on your behalf. You decide how far you wish to take it.
What Visas Types Can We Assist You With?
So, with all this in mind, we can help you with all visa types (except for protection visas), including:
With over 140 different individual visa types in Australia, how do you pick the right one for you? Often, people are eligible for many different types of visas. What is the right visa for one person is not necessarily the best visa for another. An experienced consultant is able to take your circumstances and your goals and devise a strategy that places you with the most optimal visa types for you.
One of the first and most important aspects of our service is to assess and advise you of the most suitable visa option/s for you.
And following on from this first step, our experienced migration agents know how to lodge complete applications that give you the best chance of obtaining your visa without delays.
What Services Do We Offer For Each Visa Application?
Our service focuses first on the visa application form itself. This is perhaps the most crucial aspect of your application as it is primarily used to determine whether your meet valid visa lodgement and grant requirements. It must be complete and correct, with no errors. In some cases, such as for a Partner Visa application, two forms must be submitted: one by the applicant, and another by the sponsoring partner. This is also the case with parent visa applications, whereby a separate sponsorship form must be lodged in addition to the visa application itself.
How Do We Prepare the Application Forms?
At the start of the process, upon receiving your signed Agreement to engage our services, we will send to you a Questionnaire to complete. This is comprehensive and requires you to fill in detailed information. You must ensure that what you complete in the form is accurate and correct, as we will use this information as the basis for completing your application form/s. If you do make a mistake and only realise this after the visa application has already been lodged, we will need to submit a Form 1023 Notification of incorrect answer(s) to notify the Department on your behalf that an error has been made. It is very important that all identified mistakes are corrected as soon as possible as the potential ramifications of providing inaccurate information to the Department can be very serious and can affect your current visa status and/or your ability to be granted a future visa to Australia.
Crucially, you must provide accurate information and evidence to prove your identity. You must also not provide bogus documents or information that is false or misleading in relation to your current visa application or in relation to a visa that you held in the 12 months before making your current application. This is Public Interest Criteria (PIC) 4020 and applies to the following visa types:
Failing to meet this requirement can result in your application being refused. Further, you may be subject to a non-grant period as follows:
ten years if you or a member of your family unit have a visa application refused because of failing to satisfy the Department as to your identity;
three years if you or a member of your family unit have a visa application refused due to providing bogus documents or information that is false and misleading.
Additionally, if your visa has already been granted, it can be cancelled If you do not comply with requirements to advise the Department of incorrect information and give correct answers.
What Else Do We Do As Part Of Our Visa Preparation Services?
Our service extends beyond preparing your visa application. We also provide you with a list of documents that you need to provide with your visa application. All such evidence submitted with your application must also comply with certain requirements (such as being original, colour scanned copies, or certified if they are not originals, for example). We will advise you of all the information you need to know to ensure that documents are presented in the correct form.
For certain applications, you may also be required to obtain additional documents from other organisations, such as police clearances. We will provide you with details so that you can obtain these documents.
For most skilled visa applications, a skills assessment is required. This must be completed by a prescribed skills assessing body and must comply with specified validity period requirements. Part of our service includes preparing and applying for a skills assessment on your behalf.
You may need to undertake a health examination as part of your application. In this case, we will advise you of how to arrange an appointment, how much it will cost, what you need to take with you to your examination and when you need to do this by.
Additional forms may also need to be completed and lodged as part of your application For example, a Form 80 Personal particulars for assessment including character assessment. We will prepare all required forms on your behalf as part of our service.
These are just some of the additional matters that can arise when preparing a visa application. Any additional information and/or documents that you need to provide will depend on the type of visa that you apply for and your personal circumstances.
For some applications, most commonly for skilled and partner visas, we also prepare a submission to accompany the visa application form. This allows us the opportunity to expand on and provide additional information to supplement details provided in your visa application form. In some circumstances, especially where there are more complex issues involved, further explanation can be an important factor in getting your application over the line. Providing a written submission allows us to explain in more detail how you meet the relevant visa grant requirements and build a persuasive argument in this regard. Our skills and experience in the industry enables us to determine what information the Department will be looking for when assessing your application. This allows us to pre-empt any possible issues arising by dealing with them head-on.
What Other Issues Can Arise?
In some cases, health, character or other issues may arise when dealing with a migration matter and for which a waiver may be required. This could apply in relation to:
Character Criteria;
Financial requirements for certain types of visas;
No Further Stay Conditions;
Fraud/Misleading documents;
Application of a visa condition;
Overstaying a visa;
Length of time Resident in Australia;
If you had a visa cancelled in the past; or
Length of time in a de facto relationship.
The agents at PAX Migration Australia know what the Department delegate will be looking for in a waiver submission. We have the legal precedents, government policy and experience to prepare a persuasive waiver submission on your behalf. We help guide you to gather the important supporting documents to ensure your chances of success are the highest they can be.
You may also need a submission in response to a cancellation notice:
s109 Cancellation Notice;
s116 Cancellation Notice;
s128 Cancellation Notice;
s137Q Cancellation Notice; or
s501 Cancellation Notice.
When we prepare a submission, we will gather all the facts and evidence from you that best represents your circumstances. We will then prepare a written submission that argues your case to give you the best opportunity for a successful outcome.
Get More Information
To find out more about why you should consider choosing PAX Migration Australia, what our clients thinks about us, and why obtaining expert advice and assistance from a migration agent Kensington Park can be beneficial in achieving a positive outcome on your migration matter, please see the following articles:
Selecting a migration agent in Australia
Should I use a migration agent or immigration lawyer for my application?
Migration Agent Aberfoyle Park
Subscribe to our newsletter for regular updates and additional information.
Contact PAX Migration Australia to book a no-obligation consultation to find out more about how immigration agent Kensington Park can assist you with your visa application.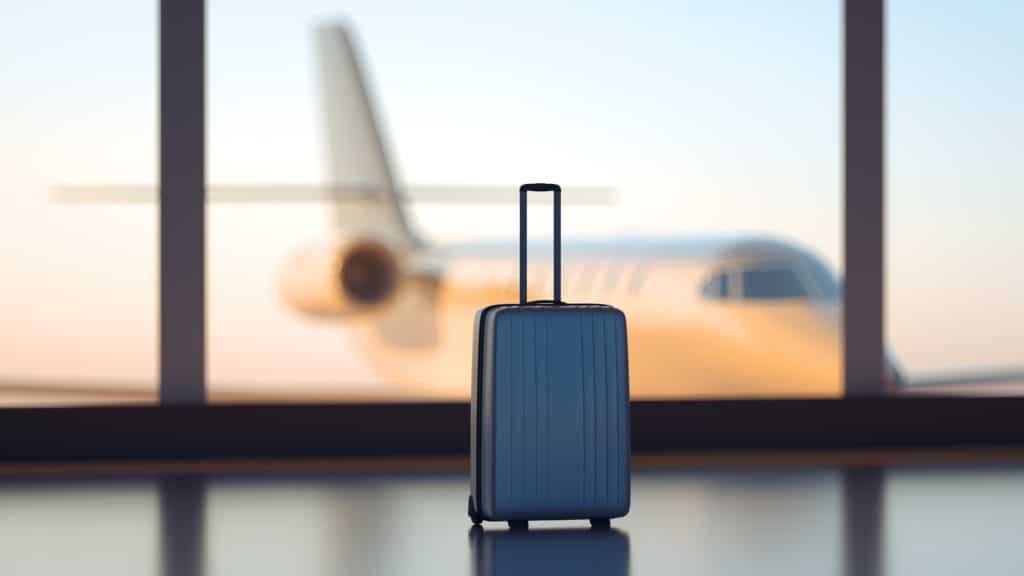 Sources/Links:
Australian Government – Department of Home Affairs – Office of the Migration Agents Registration Authority
Australian Government – Department of Home Affairs – Immigration and Citizenship – Help and Support – Departmental Forms – Form 1023 Notification of incorrect answer(s)
https://immi.homeaffairs.gov.au/form-listing/forms/1023.pdf
Australian Government – Department of Home Affairs – Immigration and Citizenship – Help and Support – Departmental Forms – Form 80 Personal particulars for assessment including character assessment
https://immi.homeaffairs.gov.au/form-listing/forms/80.pdf
Migration Institute of Australia (MIA)