What comes to mind when you think about Australia? Is it its famous landmarks like the Sydney Harbour Bridge and Opera House, images of which are beamed across the world each New Year's Eve? Or the sandy shores of Bondi Beach, with multitudes of smiling faces enjoying the sun and surf? Maybe it's the remarkable Great Barrier Reef with its spectacular ocean life is a sight to behold. Or perhaps you see it as a place far, far away, requiring a long plane journey to get there.
What Will You Find In Australia?
Not only is it a beautiful country, a land of contrasts where you'll see and experience all manner of natural wonders, from its sandy beaches, coastline and ocean, to rainforests, deserts and the outback, sweeping landscapes, unique flora and fauna and native creatures, and cosmopolitan offerings with cafes, restaurants, museums, art galleries, the list goes on …. There really is something for everyone.
This fascinating and unique place to visit and explore its amazing offerings is also a great place to live, where opportunities abound for people from all areas of the globe, from all walks of life, religions, cultures, languages, you name it, you'll find it in Australia.
Freedom, democracy, the rule of law, personal liberties and freedom of religion are just some of the hallmarks of this unique country. You are free to be whomever you want to be in Australia. Safety, security, top health and education, employment opportunities for all and a place where you can enjoy a great quality of life. Sport and recreation form a part of everyday life, and spending time with family and friends having barbeques, in parks, people's homes, anywhere at all are a popular pastime enjoyed by many.
Does this sound enticing? Well these are just some of the hallmarks of this nation, which explains why many thousands of people from across the world visit or migrate to Australia each year.
What Options Are There To Travel To Australia?
You will need a visa to enter Australia, and part of the migration process is determining what your purpose in visiting Australia is, how long you seek to stay, and matching this with a visa option which meets your goals/needs. But before you apply for a visa, you need to ensure that you meet all the relevant requirements that apply. These are categorised into two parts: valid visa lodgement requirements, which you need to meet in order to validly apply for a visa; and visa grant requirements, which need to be satisfied for the visa to be granted.
What You Need To Consider When Applying For A Visa To Australia
And therein lies the challenge. Australia's visa system is complex and often changing. Manoeuvring your way through this process requires having a good understanding of how it all works and keeping abreast of any changes that may affect your eligibility and therefore your visa pathway plan.
You might plan for the longer-term, such as perhaps commencing with a temporary visa such as a Student or Working Holiday Maker visa which allows you to reside in Australia for a limited period, to later progress to a further temporary visa. Or you might move on to a provisional or permanent residence visa. A provisional visa is a temporary visa which may lead to a permanent visa if you meet certain conditions. A permanent residence visa permits you to remain in Australia indefinitely. Some people move through this process relatively quickly, while others take a series of steps before reaching their ultimate goal. And some may qualify for immediate permanent residence.
You also need to be prepared for the possibility that your plans may need to change, especially if you have set a plan over a number of years, as migration laws can, and often do change over time. A particular visa subclass which you may have been set to apply for at a given date may no longer be available, or its requirements may change, meaning you may no longer qualify for that visa. This means you need to be flexible, and keep your eye on the ball, adjusting your plan as circumstances change.
Another consideration you need to factor in is what exactly you would like to do in Australia? Is it to study, work, travel, move there to be with your partner or spouse, or to visit a friend or family member? These are just some of the reasons why people may want to apply for a visa to Australia. And even within these sample of options are sometimes various subclasses to choose from. Take a Skilled visa for example. This may be in the form of an Employer Sponsored, State or Family nominated, or Independent visa. There are also temporary, provisional and permanent options to choose from. Each one has its own requirements and conditions, which determine what they each allow you to do.
Each individual will formulate their own strategy for getting them to where they want to go, and this will depend on their personal circumstances, their goals and needs. Which is why it is so crucial that you carefully plan your visa pathway, based on the right information, which is tailored to your circumstances.
It is no good following in the footsteps of a friend, family member or colleague in this process, as you may have a different personal situation to theirs, and whilst they may qualify for a particular visa, you may not. Doing so may result in a visa refusal, meaning time and money is wasted and potentially, your ability to be granted a visa in the future may also be affected.
Other factors to take into account include visa timelines, deadlines and limitations. For example, to validly apply for a Temporary Graduate visa, you need to do so within a certain timeframe. You may also be subject to an age limitation to be eligible for certain visa subclasses, which means if you do not carefully plan your strategy, you may miss your chance to qualify. Which again, may have longer term impacts on your future plans in Australia.
Who Can You Turn To For Help?
If this all sounds too complicated, well it may in fact be in certain cases! It all depends on your own situation. If you are after a short-term visit, this can involve a simple and quick application process. But even a Visitor visa can end up being more complicated than you might expect.
Although the system is designed for individuals to be able to apply for a visa on their own behalf, the reality is that things can be very different in practice. Requirements that may appear to be straight-forward on the surface may in fact involve complex layers beneath, each requiring a deeper understanding of the requirements and more importantly, how they apply to you. So, while you can search for information online, including on the Department of Home Affairs (the Department) website, trying to wade your way through the plethora of information can be confusing. And depending on the source of your information, how do you know whether it is correct and up-to-date in any case?
This is similar in some respects to doing your taxes. Sure, you can prepare and lodge your own tax return, but who really understands all the rules unless they work in the industry? Again, there are complex tax requirements and concepts to understand, which is why many people go to a tax professional for help.
And the same applies to migration. With so many possible variants and things to consider, no wonder it may all sound too hard!
But rest assured, there is help out there.
Indeed, there is no shortage of registered migration agents available and ready to assist. Which itself poses another problem, who do you choose?
Why You Should Consider PAX Migration Australia
Because we know our stuff, and we know it well. migration agent North Adelaide have the training, skills and experience to carefully guide you through this process, and be with you every step of the way, to help you to achieve your goals in Australia.
But not only that; immigration agent North Adelaide are great to deal with! We strive to provide a quality service that is second to none. And you won't be charged an arm and a leg; our prices are reasonable and transparent, so you will never be caught by surprise.
And how far you wish to take it is entirely up to you; whether you are after just an initial consultation to meet with us and receive advice, that you can then take away with you to prepare your own application, or you would like us to provide a full service, from start to finish, we will be guided by you; therefore you decide how much help you need, and that is exactly what you will receive.
Migration agent North Adelaide have been in this industry for a great many years and have advised hundreds of clients throughout that time. Having this extensive experience means immigration agent North Adelaide know the in's and out's, the best way to approach things, and how to tackle issues which may arise; we have seen it all before.
Not everything is written; some things come with experience and the knowledge that is developed through helping our previous clients manoeuvre the system.
And there is so much more that we can offer.
Get More Information
To find out more about why you should consider choosing PAX Migration Australia, what our clients think about us, and why obtaining expert advice and assistance from a migration agent North Adelaide can be beneficial in achieving a positive outcome on your migration matter, please see the following articles:
Selecting a migration agent in Australia
Should I use a migration agent or immigration lawyer for my application?
Migration Agent Aberfoyle Park
Migration Agent Christie Downs 
For more information on what you can expect from PAX Migration Australia when you engage our services, including the process involved, please see the following articles:
Migration Agent Kensington Park 
You can learn more about our team of experts and their biographies in Migration Agent Hindmarsh.
And for more about what we offer to business clients, please see the following articles:
Subscribe to our newsletter for regular updates and additional information.
Contact PAX Migration Australia to book a no-obligation consultation to find out more about how immigration agent North Adelaide can help with your migration matter and why you should consider engaging our services.
Also check out our accreditations and awards.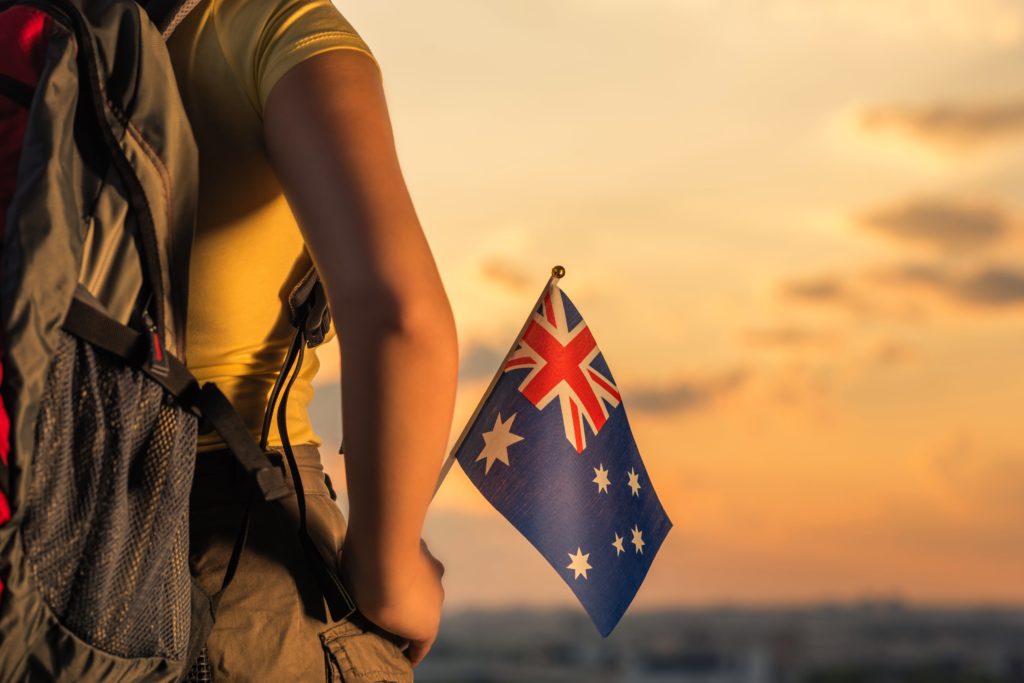 Sources/Links:
Australian Government – Department of Home Affairs – Office of the Migration Agents Registration Authority