At PAX Migration Australia, we think the best measure for determining whether we are delivering on the superior high-quality service we strive for each and every time is what our clients have to say about us. After all, where else can we get a more honest appraisal of how we have performed than to ask the very people to whom the service has been provided.
What has been their experience? Has the service they received met, or indeed exceeded, their expectations? Are they satisfied with the service, and would they recommend PAX Migration Australia to others?
Clients Are Our Business
These are standard types of questions used by many organisations to measure how well they are performing. A business' customers are its most important asset; it could be said, after all, that customers are the business. They are the very reason why the business exists; to provide a service that is needed. But not just any service; sure, any migration agent can prepare a visa application; that is what they are trained to do. But what sets migration agent Stirling apart from the others is how well that service is delivered.
The PAX Migration Australia Promise
And service is the hallmark of PAX Migration Australia. As part of our promise to you:
"When we represent you, we promise to do everything in our power to achieve the result you want. And we will always make sure you receive excellent value from our services."
Immigration agent Stirling actively seeks out, and places great value on, the feedback we receive from our clients, because we know that without them, we wouldn't be here.
What Our Clients Say
Take a look at a sample of testimonials received from our clients:
Best quality migration services
Thank you very much for the good news. We are so grateful for the effort, assistance and services! Mike, I and our whole family would like to thank you and the whole team for giving us the best quality migration services.
Sharna & Mike
Adelaide, South Australia
Incredible news
It's incredible news. We are so happy with this good news. I couldn't have completed that approval without you. Words cannot express how grateful I am for your help. I just wanted to express how much I appreciate your support. Thank you for being there for us. Thank you,
Sara
Adelaide, South Australia
Great service, pleasure to deal with
My family and I are ecstatic to read your email! I just wanted to let you know I am both thankful and impressed with the service from you and PAX. I will gladly recommend PAX Migration to my friends and in the future, you definitely will be my first choice for migration matters. Definitely the best migration agent in Adelaide! Thanks again.
Shawn
Adelaide, South Australia
You can read more testimonials and reviews to see what our clients have to say about us.
Need More Convincing?
As you can see from our clients' feedback, it could be said that their experiences with migration agent Stirling have been very positive, if not stellar. Let us offer the same to you; we welcome your inquiry to see how we can assist you. Whether it is a visa application, an employer sponsorship, or an appeal you need help with, give us a call so that we can schedule a consultation to meet with you (either in person or electronically) and discuss your options with you. You decide how far to take it, whether that be just the initial advice, or a more extensive service where we take the matter off your hands and prepare it on your behalf, in conjunction with you.
Why PAX Migration Australia?
We Are An Industry Leading Agency
We have been rated the top agent in South Australia:
Adelaide PAX Migration wins ThreeBestRated® Award 2020 for Best Migration Agent
We truly are the best immigration agent Stirling; our clients are at the forefront of everything we do, and it shows, as you can see from the above.
We achieve results for your clients
You Will Save Time And Money
Why? Because we will get it right the first time. We prepare complete and correct applications, based on the information provided by our clients. They are thorough, well-researched and address any issues which require more explanation. And sometimes these issues are not crystal clear to the average eye; our extensive training and experience means we see things others might not. This allows us to pre-emptively address anything we think could face greater scrutiny by the Department of Home Affairs (the Department). Left unaddressed, the Department will either follow-up with any questions they may have, requesting further information and/or documents, which will delay a decision being made on the application; or they may simply refuse the application in the first instance, given they have no obligation to follow-up. Therefore, if the relevant information and documents have not been provided, there is the risk of refusal.
Migration agent Stirling ensures that everything that needs to be submitted to the Department as part of an application is provided, based on the information and documents provided by our clients. We deliver decision-ready applications every time.
What does this mean? A lesser chance of follow-up by the Department, which means we save you time. And complete and correct applications mean a lesser chance of refusal, saving you time and money.
Having said that, no result can ever be guaranteed. And we cannot say when a decision will be made (apart from the data published by the Department on average processing times, which can only be used as a guide). But we do everything we can to maximise your chances of achieving the result you want (by submitting correct and complete information and documents) as quickly as possible (by providing these up-front). You could think of this in two parts: the initial assessment stage, whereby we determine, based on our expertise, what visa options you may qualify for. Then, we work with you to compile the necessary information and documents to address each and every requirement that needs to be met. Which means we rely on you to provide thorough and correct data. The output we produce is only as good as the information we receive from you. Therefore, we see it as a team effort, working side-by-side to help achieve the result you want.
See what James P from Adelaide, South Australia, has to say:
Fast visa grant
Con that is amazing news! Thank you very much for assisting me with it. I am surprised that it was accepted so quickly but I'm not complaining it's a big weight off my mind. I have enjoyed working with Grant and yourself, everything was very clear from you both and I appreciate it all being a priority on your end due to the time limit I had. I will definitely recommend you in the future to anyone I meet. Thank you again for your help Con this is an exciting time for me and I couldn't have done it without you.
Or Marie from Adelaide, South Australia:
RSMS granted!
Thank you for your professionalism, impartiality and thoroughness in preparing our application. I'm sure it played a role in the processing time which has been surprisingly shorter than expected. It's been a difficult and stressful journey, but we made it in the end. Thanks again for everything.
A Lower Refusal Risk
As outlined above, all applications which we submit are thoroughly researched, and complete and correct, based on the information provided by our clients. This means a lesser chance of refusal, and you getting the result you want. Again, no result can be guaranteed, but we do everything we can to ensure your chances of a successful outcome are realised. You only need to look at our testimonials and client reviews to see evidence of this!
We Formulate Creative Immigration Solutions
Sometimes, the immigration pathway is not so clear-cut. We have the skills and experience to think outside the box; sometimes, it may be a winding road, rather than a straight one. So, while you may think all hope is lost, this may in fact not be the case. We will carefully review your situation to determine what steps you could take to meet requirements. Be mindful though that migration laws can, and often do, change. This means you need to be flexible and ready to adapt your plan as needed.
And keeping abreast of the latest news and developments in migration means we are on top of our game, and ready to deliver advice based on the most current laws. Like Annette from the UK, who says:
Thank goodness I found PAX Migration!
I am writing to say a big thank you to PAX Migration and particularly to Constantine who worked so hard to secure my Mum's future in Australia. My Mum has lived as a retiree on an overseas visitor visa for a number of years. I live in England. At the back end of last year the rules changed and she was finally able to apply for permanent residency. Unfortunately she had a fall and asked me to look into this for her while she recovered. I clearly needed to find a trusted migration agent but this was easier said then done. The first one I contacted had no idea of the change in legislation and told me categorically her visa couldn't be extended or changed. The second agent I contacted confirmed it could be done but only if Mum lived off shore!! Thank goodness I found PAX Migration soon after this. Con was completely aware of the changes that had been put in place for retirees. We spoke on the phone before I flew out to Australia so Mum and I could meet with him in person. He immediately put us at ease. Over the next few months after the forms were submitted he kept both of us updated (I was back in the U.K. then), advised when additional information was required, constantly answered all our questions and kept us feeling positive during the waiting period. What a wonderful feeling it was when Mum's visa was granted and she is now a permanent resident of Australia. A massive thank you Constantine. I can not recommend PAX Migration enough. You were professional, empathetic, friendly, reliable and always there for us. You made the path so much smoother and we couldn't have done it without you.
Or Sue from Adelaide, South Australia, who says:
98 years young
I contacted pax migration after many months of worry re how to apply for an aged parent visa for my father (98 years young). Christina was excellent in outlining key questions before we met. Fees and process were very clearly articulated and I cannot thank Christina enough for updating us about visa rule changes. Very good communicator and very effective in lodging my father's application in a short period of time. No hesitation in recommending pax migration to others. Christina is highly professional and friendly.
Contact us to ensure you don't miss any opportunities or the latest changes, like Annette and Sue found out!
We Deliver A Personal Service
Not only do we know our stuff, and know it will, but we are also a great team of people to deal with. We place great value on not only our qualifications, skills, training and experience of our team of registered migration agents, but also 'the person.' No one wants to deal with a service provider who is not personable, friendly, and easy to talk to; someone who is ready to offer support and assistance whenever you need. Especially when dealing with migration, which can, at times and for some people, be a stressful, and even distressing experience. It may also be a longer-term journey, considering the process can take a fair while, even years in some cases, until a case is decided. This means you need to feel comfortable working with your immigration agent Stirling and feel you can contact them when needed to have your questions answered.
Like Dan from Texas, USA, who says:
Working with PAX = Easy!
Working with PAX Migration Australia was, without a doubt, one of the easiest experiences I've had when traveling abroad. I was told what I needed to provide, had all of my questions answered rapidly, and received my required documentation well in advance of my arrival! Perfect experience! Have a great day!
Or Dave from Adelaide, South Australia:
Over the moon!
To say we're over the moon would be an understatement. All of the anxiety felt over the past months has now lifted and we're so excited for the future. I've just published a review on Google for PAX by the way – as I mention in the comments, you've been exceptional Christina. The process can be very daunting and we've had plenty of questions to fire over to you and having those answered has certainly helped to ease any concerns. It was exactly a year ago that we came into your office for that consultation and we're so happy we chose PAX.
Get More Information
To find out more about why you should consider choosing PAX Migration Australia, what our clients think about us, and why obtaining expert advice and assistance from a migration agent Stirling can be beneficial in achieving a positive outcome on your migration matter, please see the following articles:
Selecting a migration agent in Australia
Should I use a migration agent or immigration lawyer for my application?
Migration Agent Aberfoyle Park
Migration Agent Christie Downs
Migration Agent North Adelaide  
For more information on what you can expect from PAX Migration Australia when you engage our services, including the process involved, please see the following articles:
Migration Agent Kensington Park 
You can learn more about our team of experts and their biographies in Migration Agent Hindmarsh.
And for more about what we offer to business clients, please see the following articles:
Subscribe to our newsletter for regular updates and additional information.
Contact PAX Migration Australia to book a no-obligation consultation to find out more about how immigration agent Stirling can help with your migration matter and why you should consider engaging our services.
Also check out our accreditations and awards.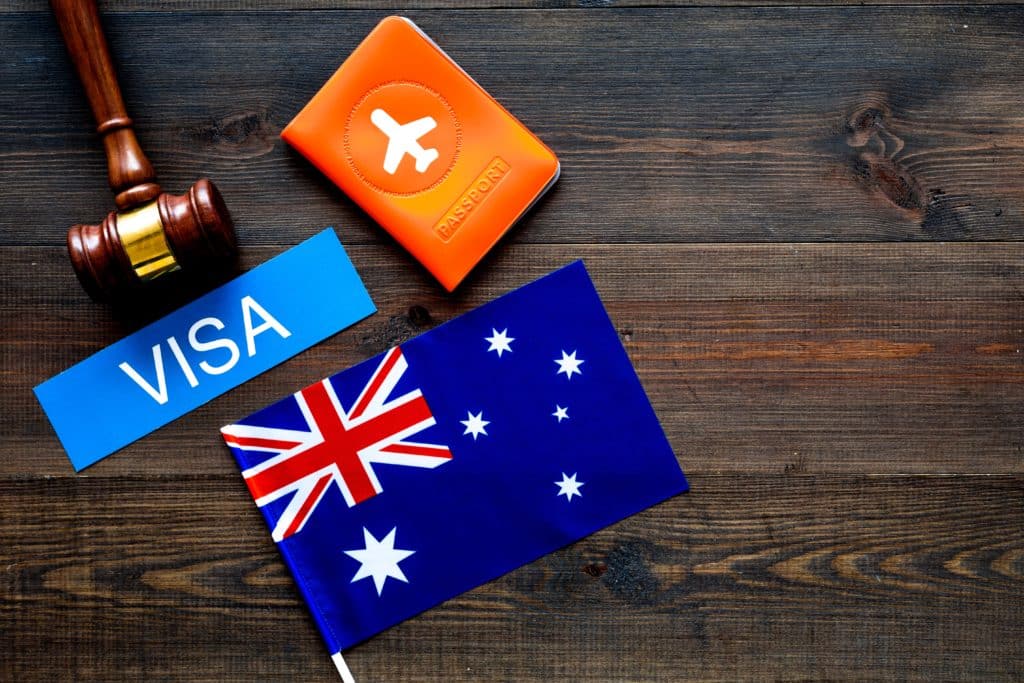 Sources/Links:
Australian Government – Department of Home Affairs – Office of the Migration Agents Registration Authority